Meet us at Pittcon, Arablab and Analytica 2016
Topair will present its Clean Air Solutions at Pittcon, Arablab, Forensics Europe and Analytica 2016. TopAir's selection will include advanced clean air technology and forensic solutions, including biosafety cabinets, fume cabinets, and cyanoacrylate fuming chambers, compliant with all relevant international standards, and with a wide variety of materials, sizes and features.
Contact us at [email protected] to set up a meeting.
---
Pittcon – Booth 4630
Pittcon 2016 will take place o

n March 6 – 10, 2016, at the Georgia World Congress Center in Atlanta, GA USA. Pittcon is the world's largest annual premier conference and exposition on laboratory science. Pittcon attracts more than 16,000 attendees from industry, academia and government from over 90 countries worldwide. Pittcon's audience includes all laboratory scientists — anyone who identifies, quantifies, analyzes or tests the chemical or biological properties of compounds or molecules, or who manages these laboratory scientists. Having grown beyond its roots in analytical chemistry and spectroscopy, Pittcon has evolved into an event that now also serves a diverse constituency encompassing life sciences, pharmaceutical discovery and QA, food safety, environmental, bioterrorism and other emerging markets.
For more info click here.
---
Arablab – Booth 682

Arablab will take place on 20-23 March, 2016,the at Dubai International Convention and Exhibition Centre, Sheikh Saeed Halls 1,2,3 + Arena, Dubai. Arablab is the Largest Annual Trade Show in the World for Laboratory Science & Instrumentation, attracting 10,927 visitors from 101 countries, doing global and regional business.
Show sectors include:
-FOODLAB …for quality assurance in Food Control Laboratories
-PETROLAB …the research source for the Petro Industry
-MEDILAB …the buying source for effective Medical Research
-CHEMLAB …the global platform for Speciality Chemicals *NEW*
-BIOLAB …the one-stop-shop for Bio Technology
-NANOLAB …small steps leading to big technological leaps
For more info click here.
---
Forensics Europe Expo – Booth 1-E47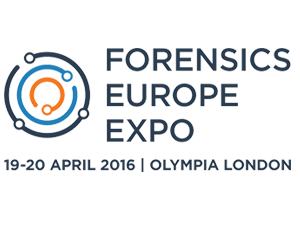 Forensics Europe will take place on 19-20 April 2016, Exhibition & Conference, Olympia, London. Forensics Europe Expo is the only international event dedicated to forensic technology. The event combines a high-level conference and seminar programme with an exhibition of specialist equipment in applications across all areas of the forensic sector.
---
Analytica

Analytica will take place on May 10-13, 2016, at Messe Munchen, Munich. Analyica is the International Trade Fair for Laboratory Technology, Analysis and Biotechnology. Its unique exhibition profile unites all topics that pertain to modern analysis in research and industry. The various exhibition sectors will give you a comprehensive overview of the market. Be sure to also visit the scientific analytica conference and our practice-oriented program of related events. The show features 35,384 trade visitors from 116 countries (33.1% international visitors) and 1,168 exhibitors from 40 countries (39.3% international exhibitors). Analytica gives a comprehensive overview of the entire range of topics that pertain to the laboratory in research and industry:
-Analysis and quality control
-Biotechnology, Life Sciences and diagnostics
-Laboratory technology
For more info click here.