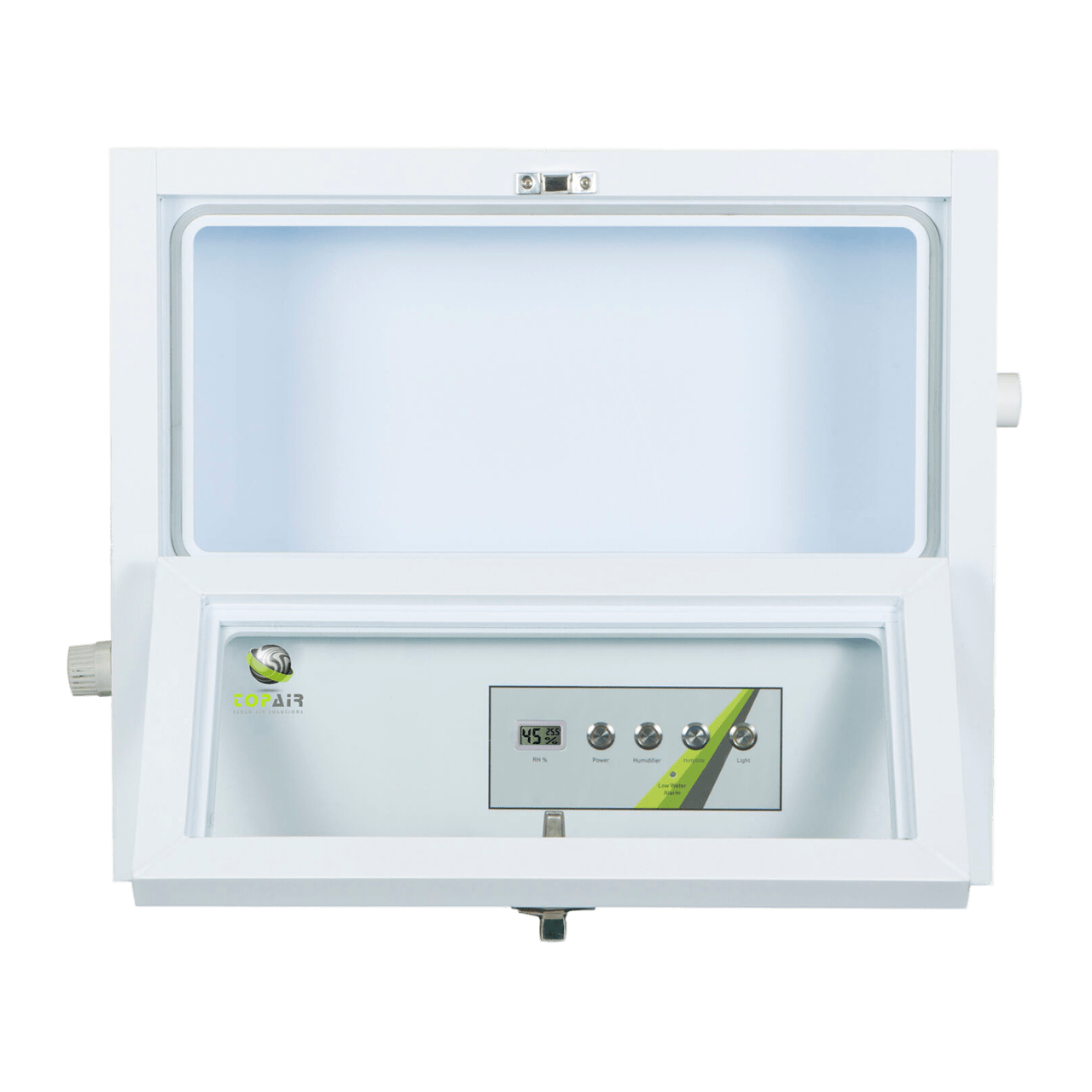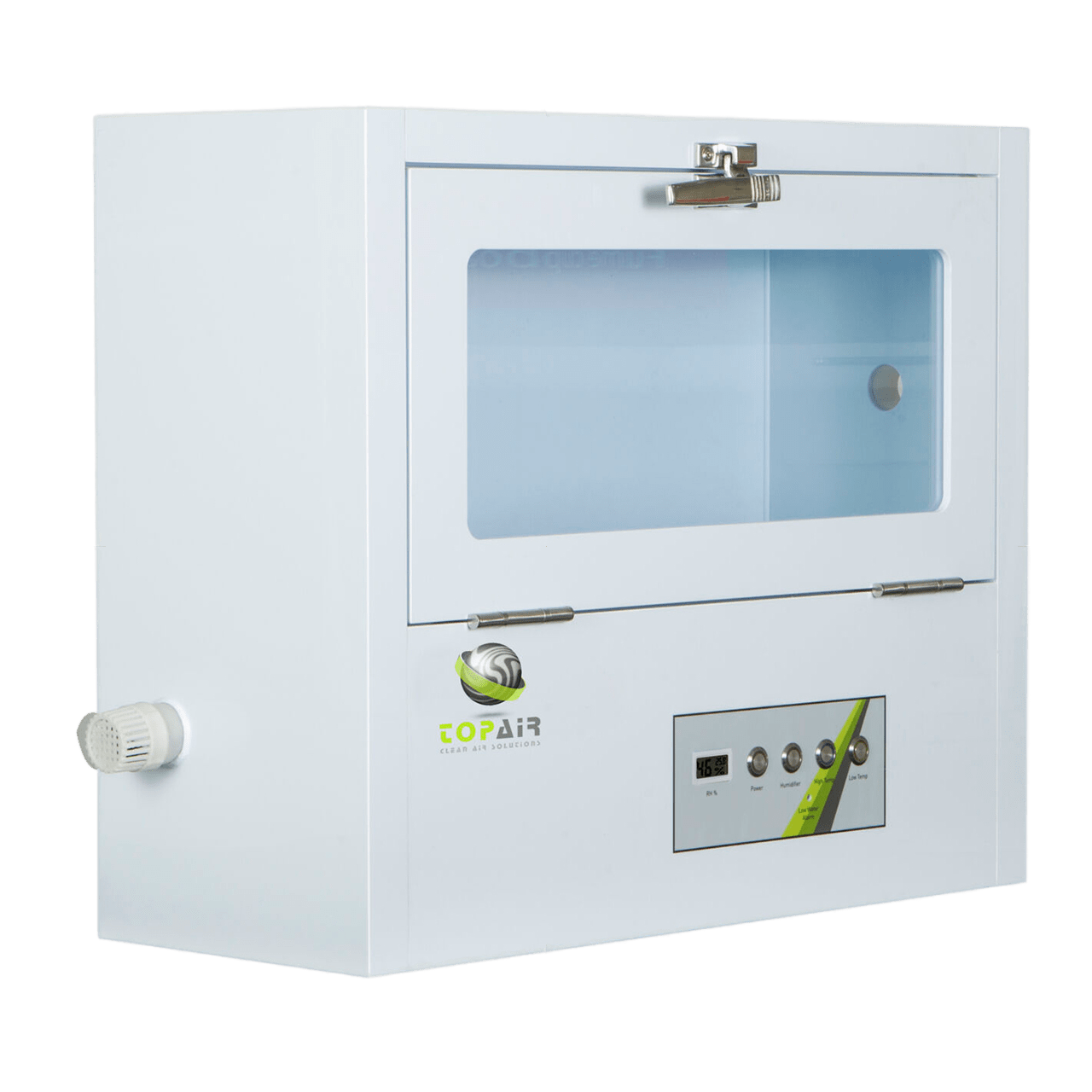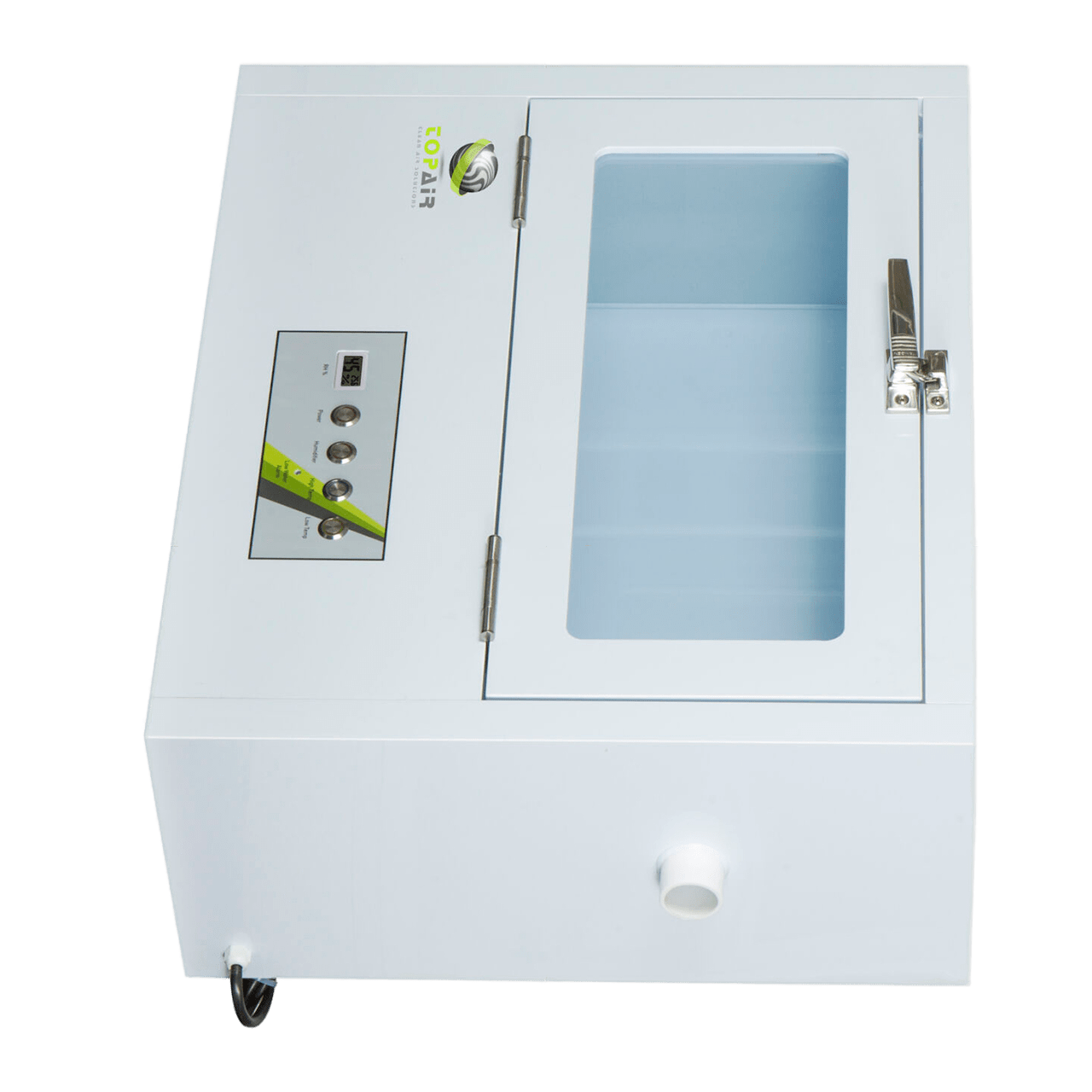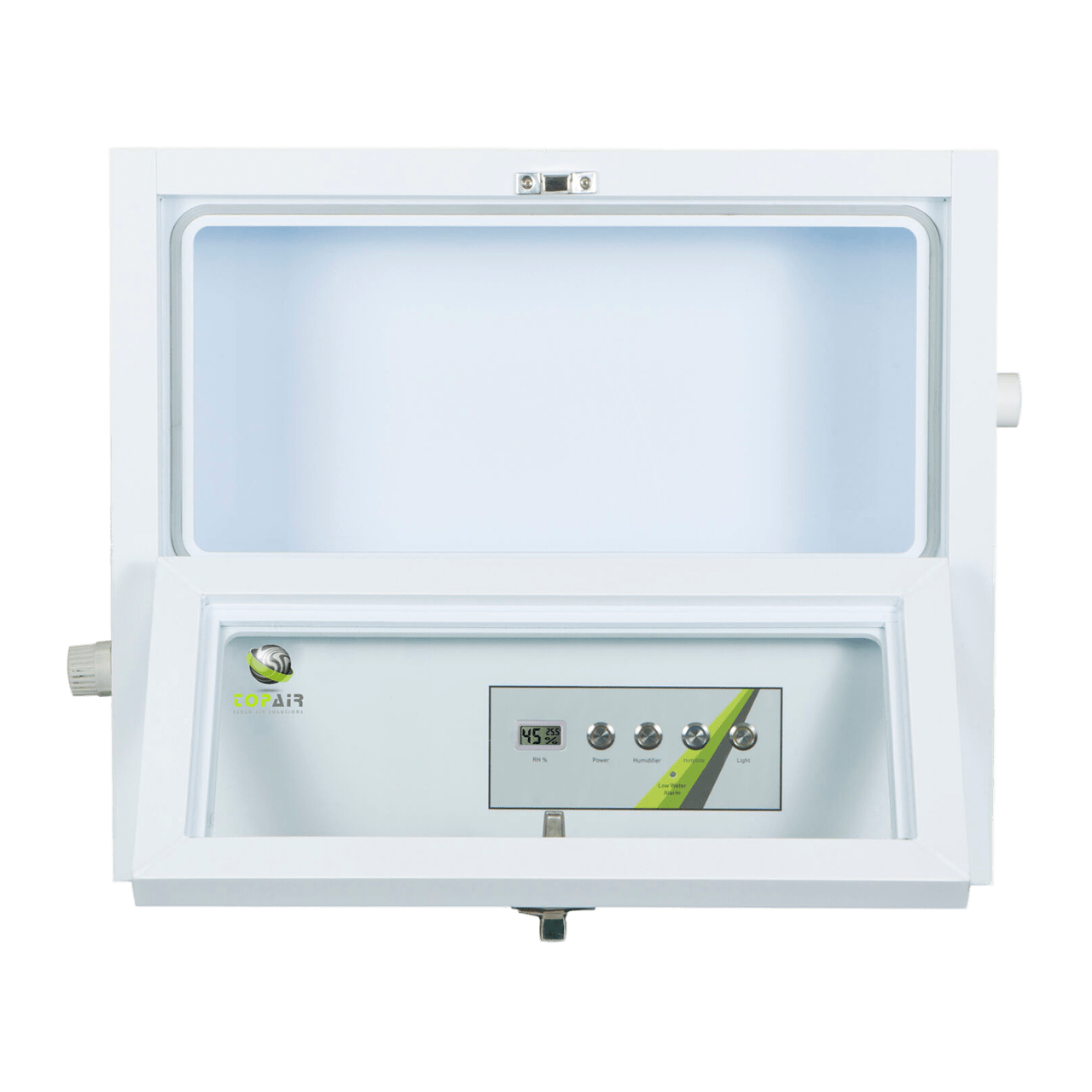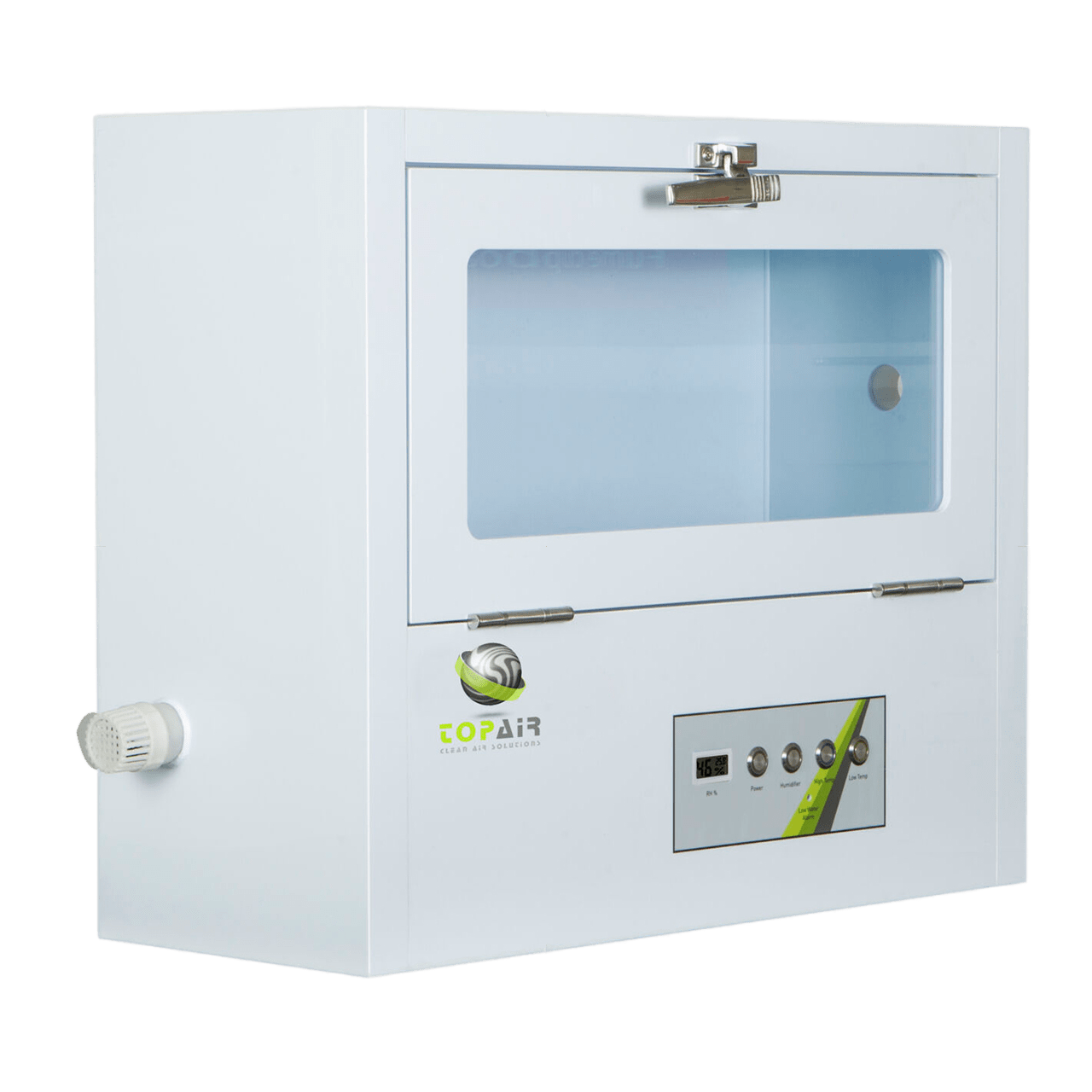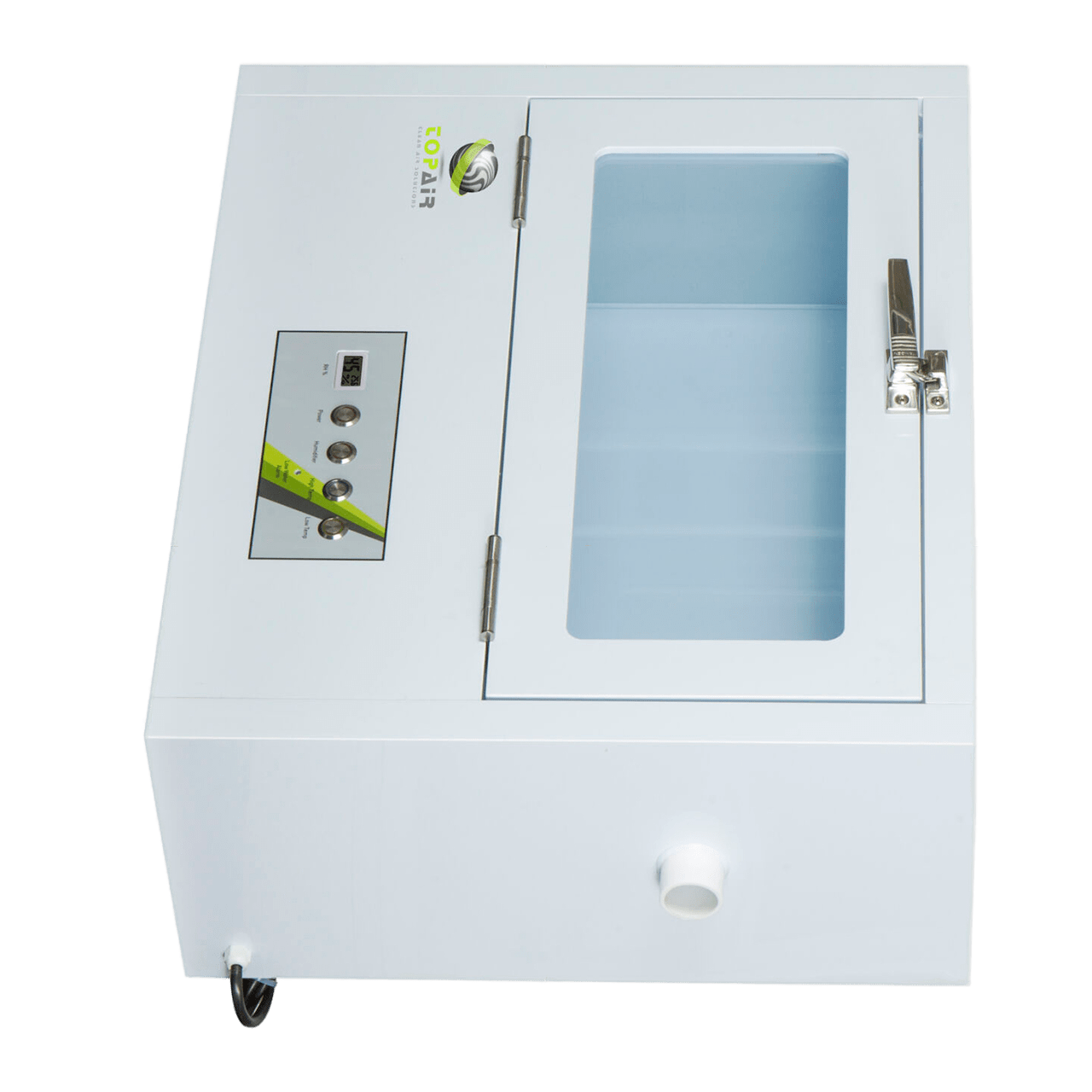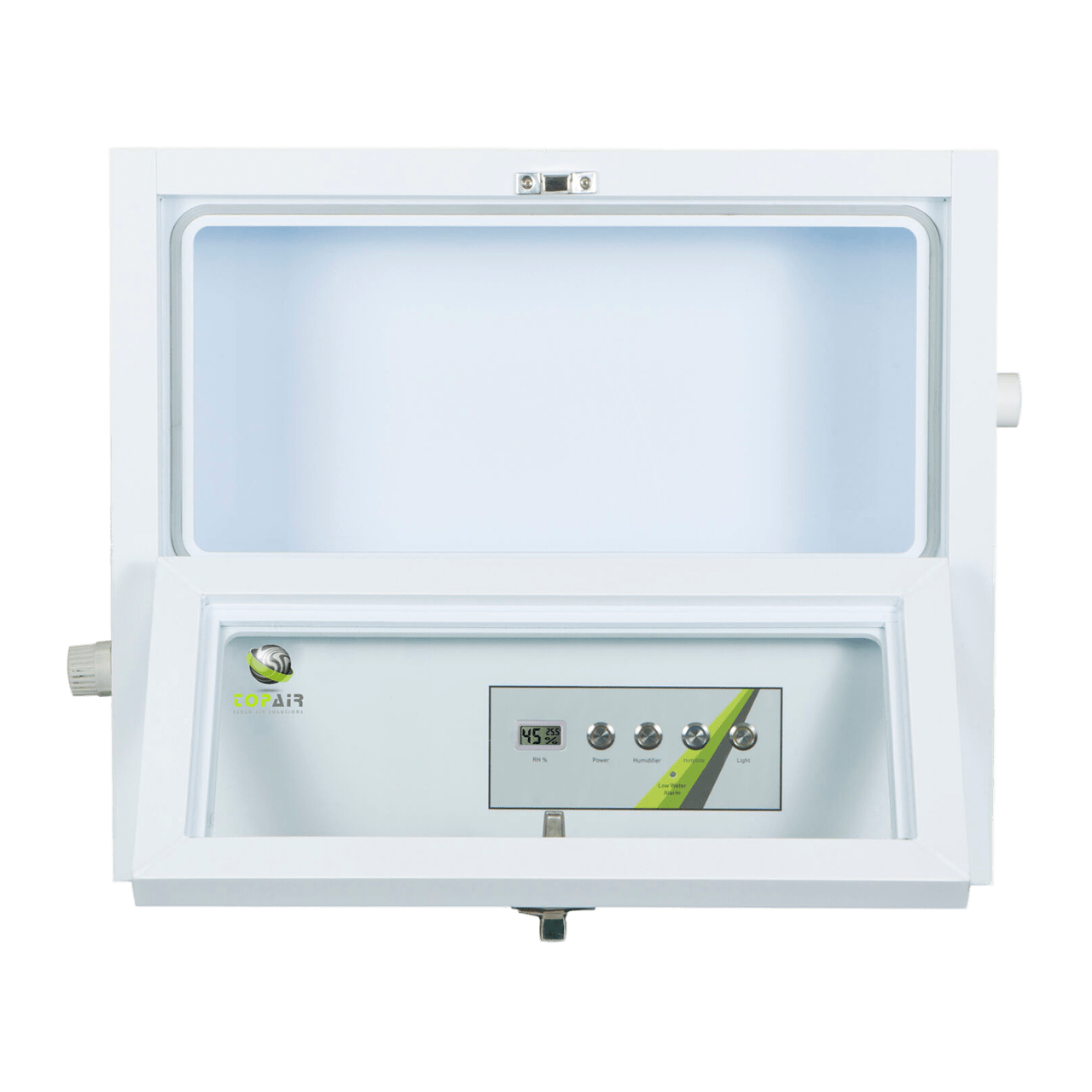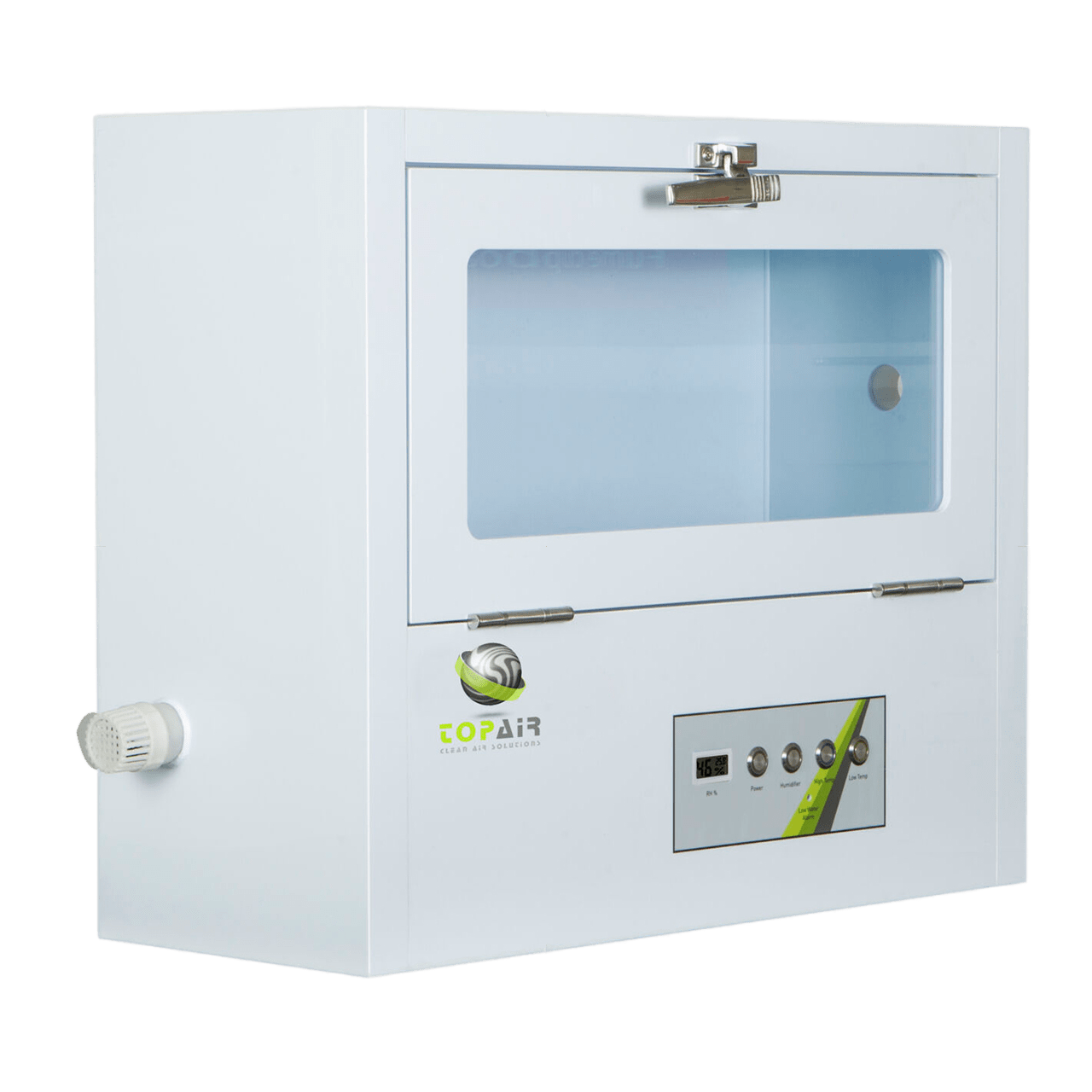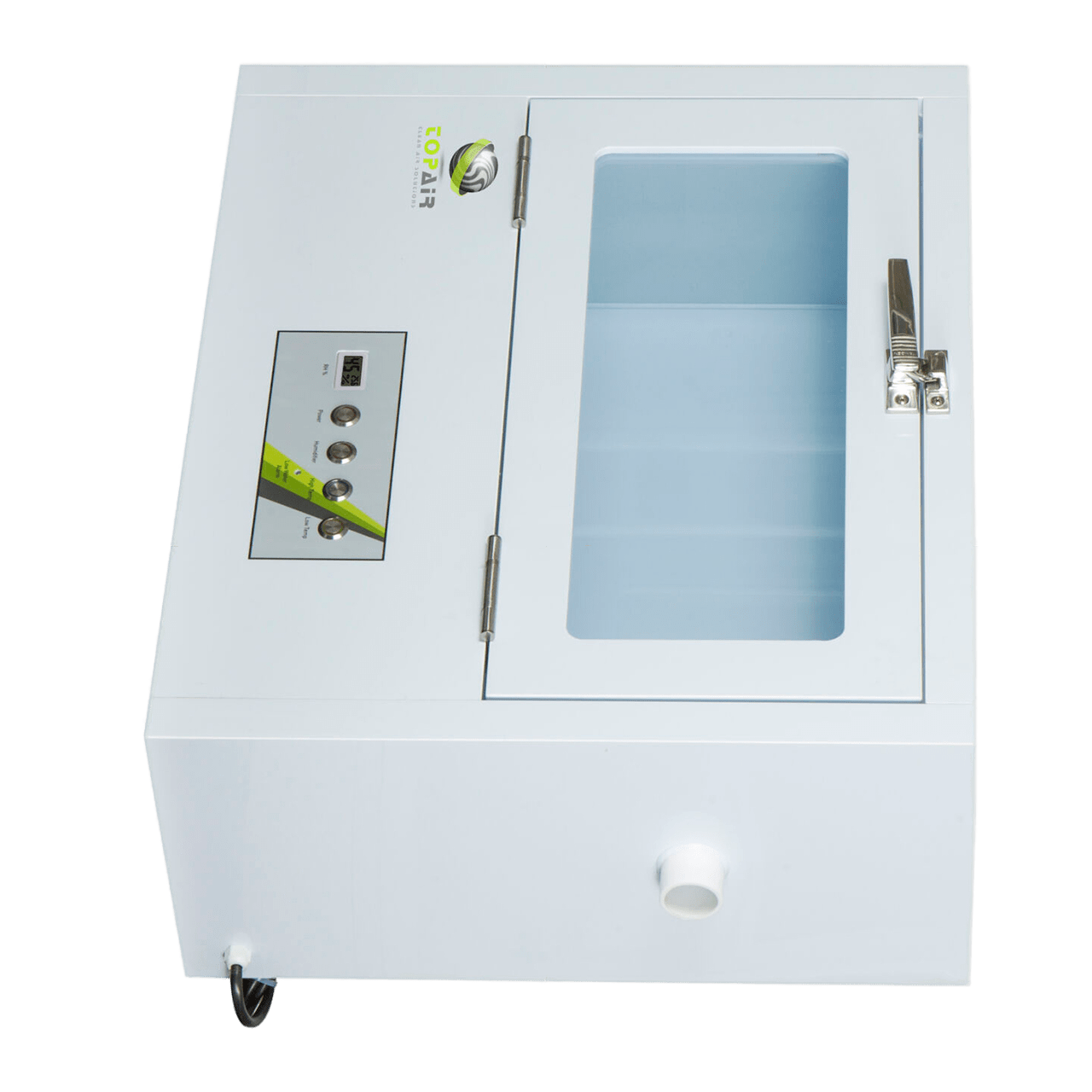 Product
Ecoline Polypropylene Cyanoacrylate Fuming Chamber
TopAir's Ecoline Cyanoacrylate Fuming Chamber is used to develop latent prints from non-porous surfaces in a safe, controlled environment.
Cyanoacrylate is placed inside the chamber, and the evidence is easily positioned as well.
The unit is manually activated, enabling activation and switch-off of the hotplate and humidifier.
Its recirculatory design enables the system to operate and setup with an extraction system.
The cabinet requires a connection to an external ventilation system that diverts the material's vapors outside the building.
Show all
Ecoline Polypropylene Cyanoacrylate Fuming Chamber
Models
Spec/Model
SG-060-P
SG-075-P
Airflow (m3/hr)
30
100
Dimensions
WxDxH
600 x 500 x 500 mm
23.6 x 19.7 x 19.7"
900 X 500 X 500 mm
35.4 x 19.7 x 19.7"
Lighting
LED 18 W
LED 18 W
Power Supply
115 / 230V 50/60 Hz, Single phase
115 / 230V 50/60 Hz, Single phase
Switches
Main ON/OFF
Main ON/OFF
Monitoring
Electronic Display
Electronic Display
Construction
Polypropylene Structure, Safety Triplex Glass
Polypropylene Structure, Safety Triplex Glass
ACCESSORIES
| Model | Description |
| --- | --- |
| SG-ECO-ESH | Indoor exhaust fan kit |
| SG-ECO-FIL | Standalone filtration kit – fan and carbon filter |
| SG-ECO-ROD | Polypropylene hanging rod |