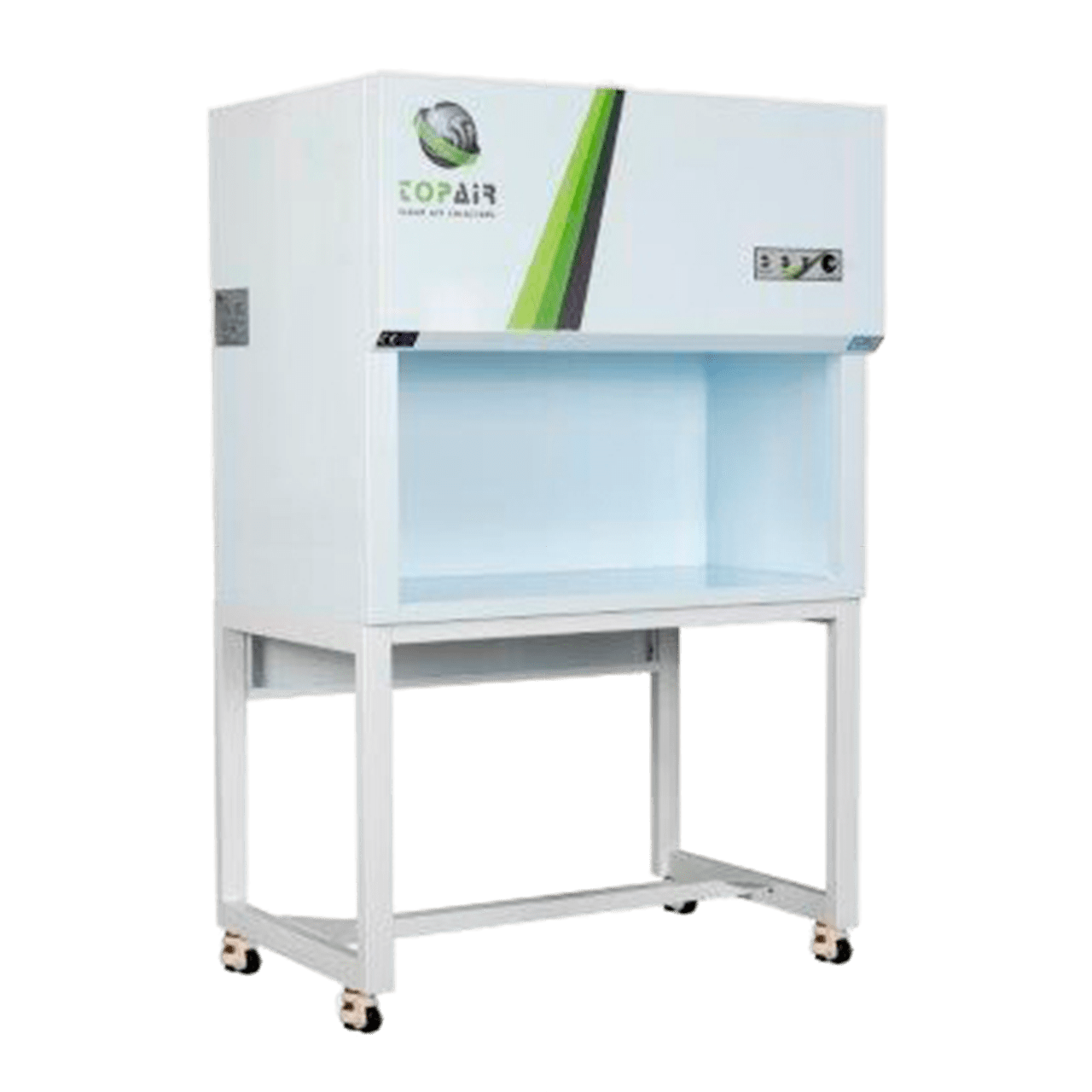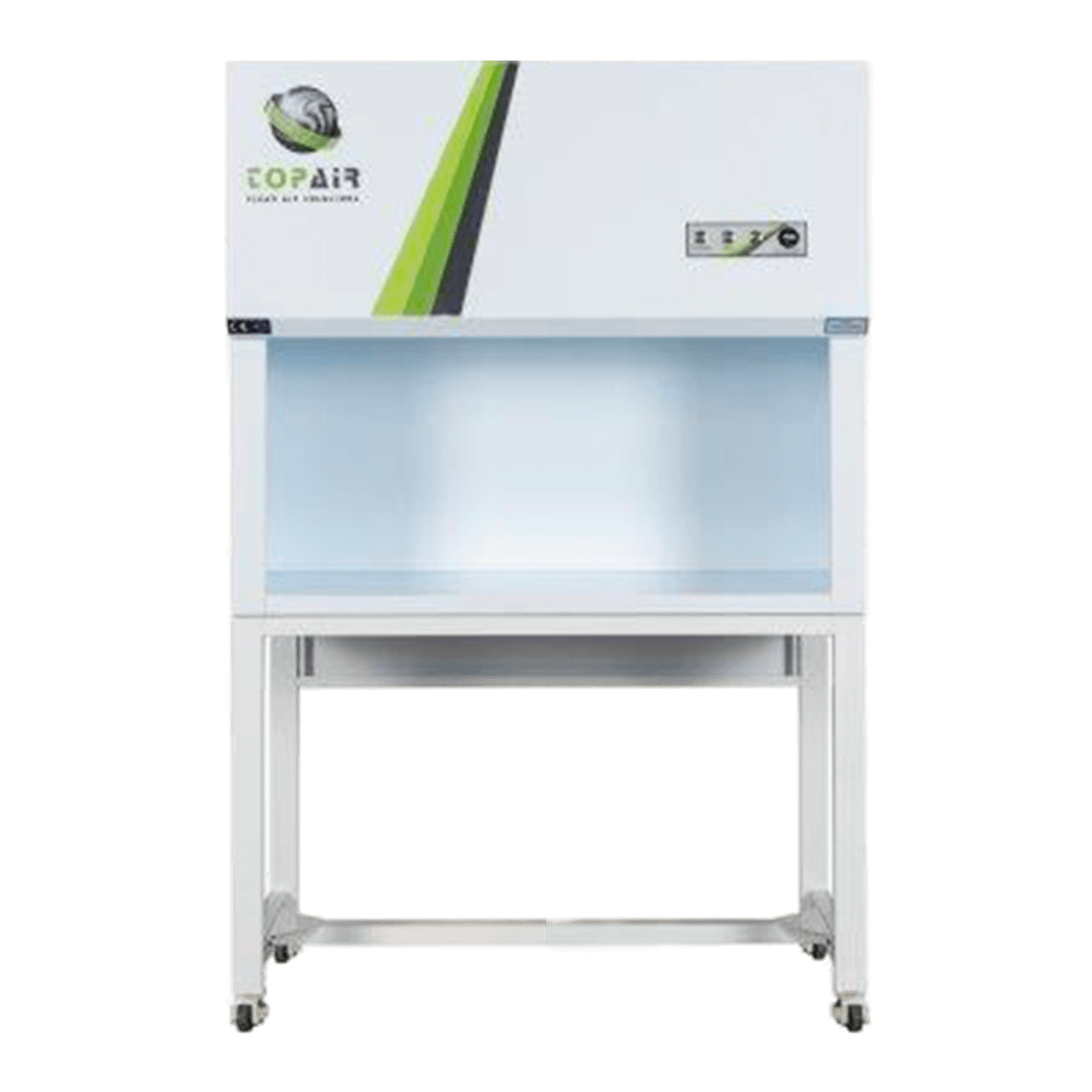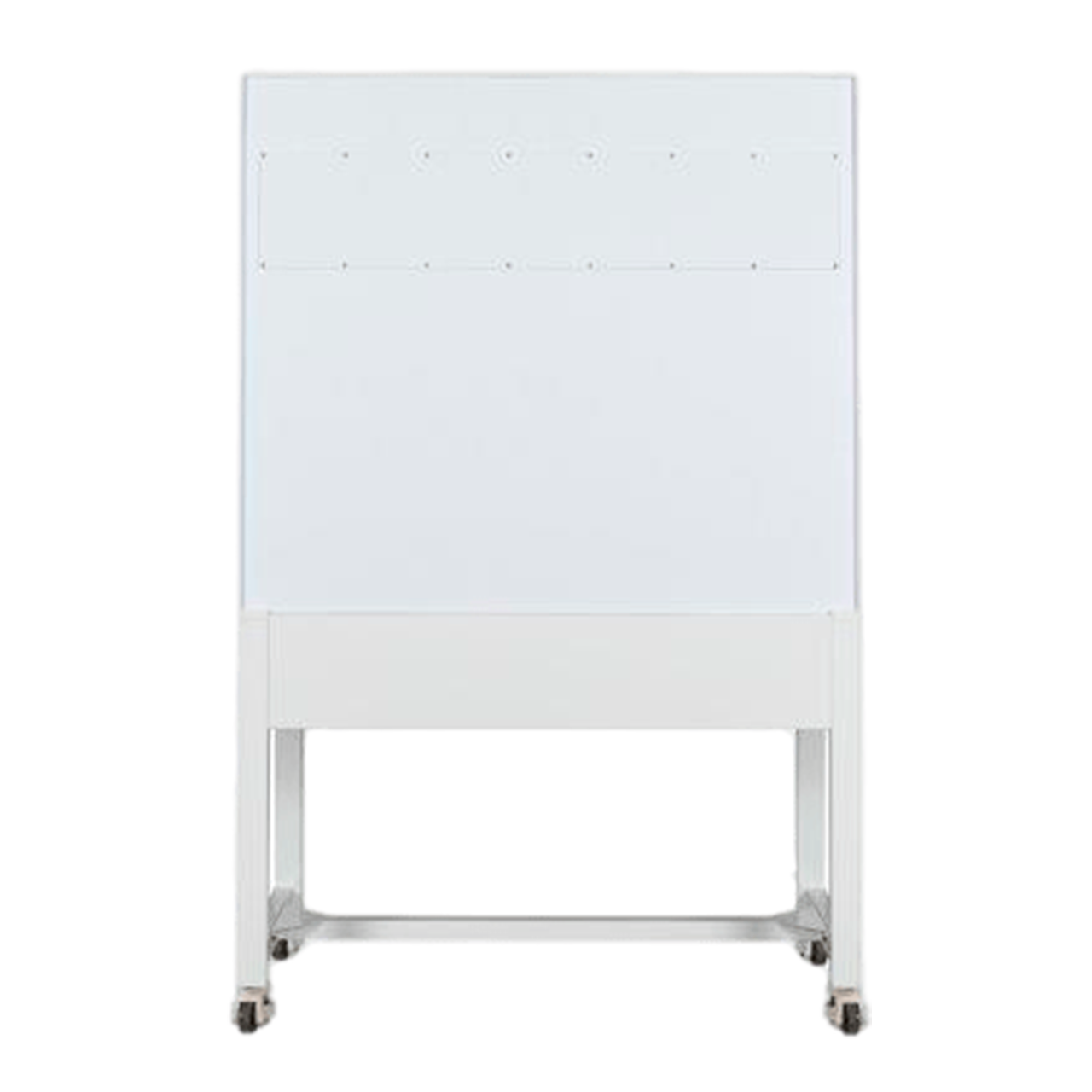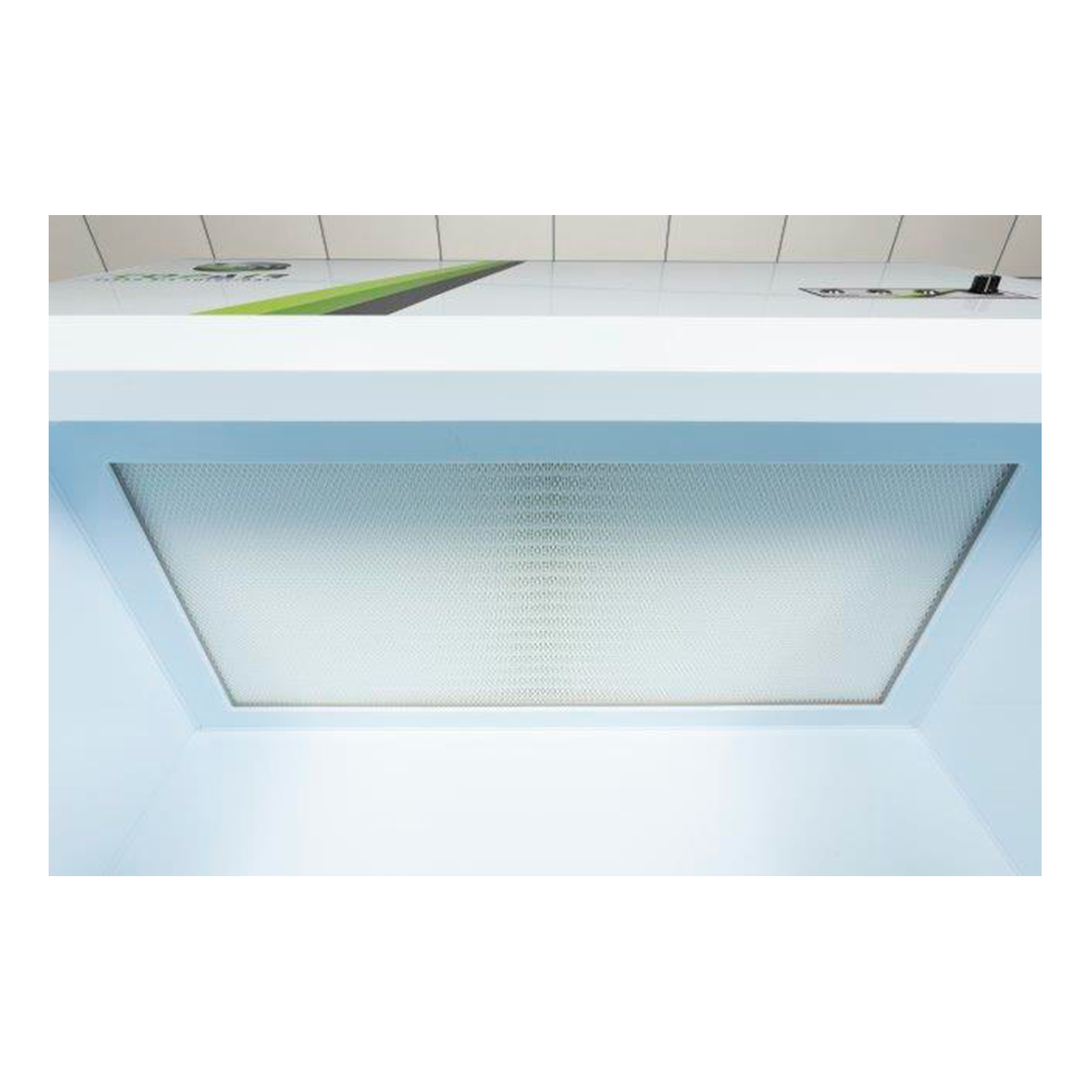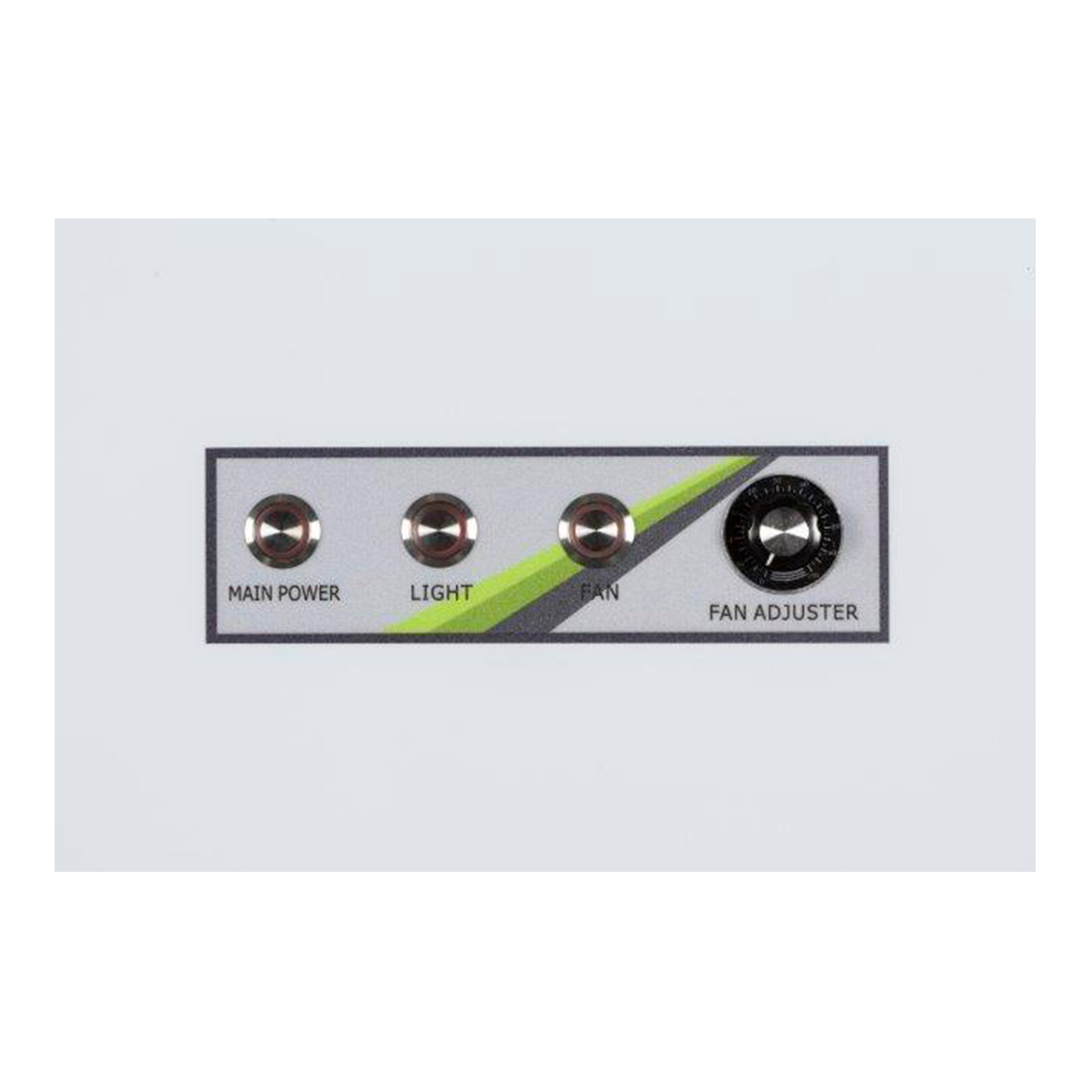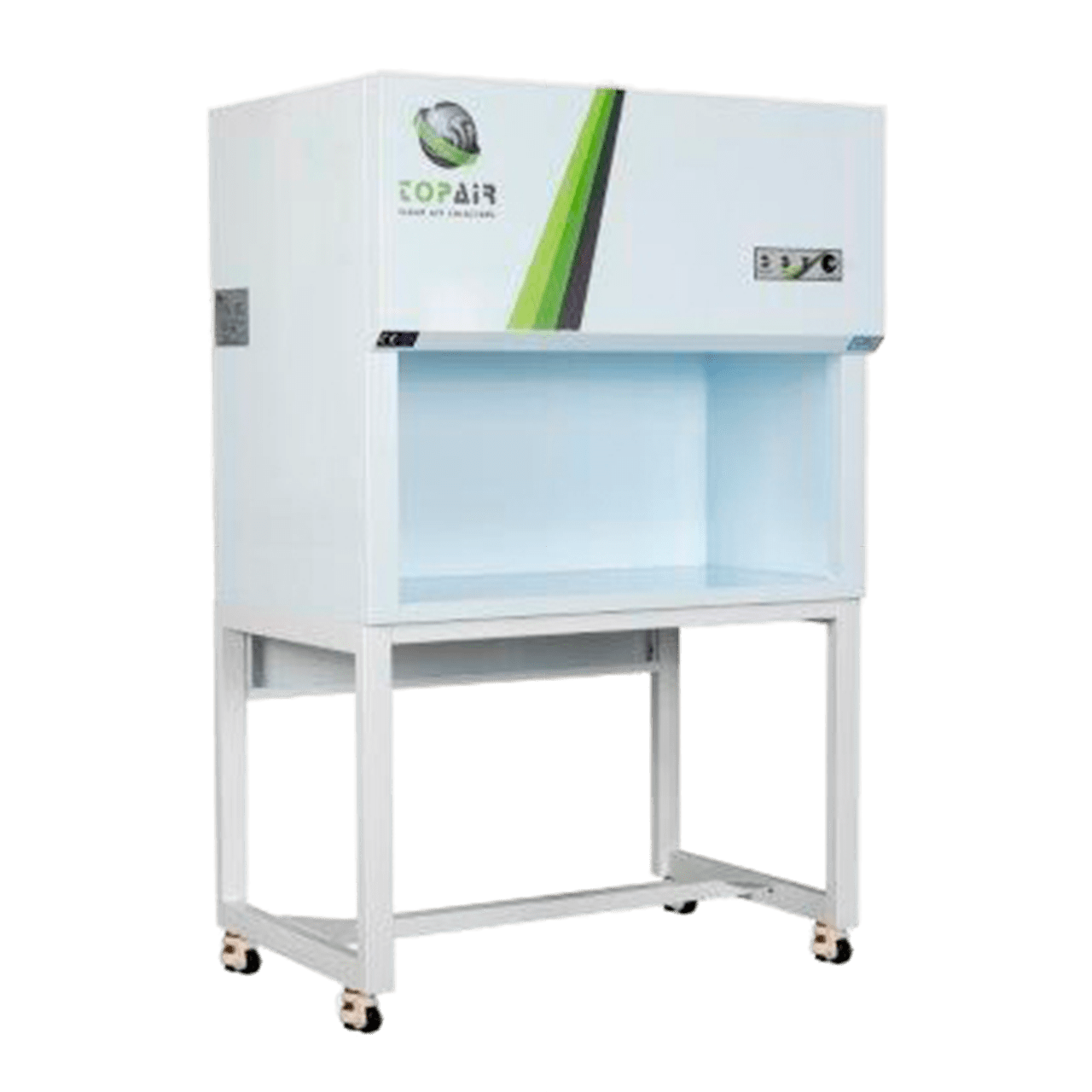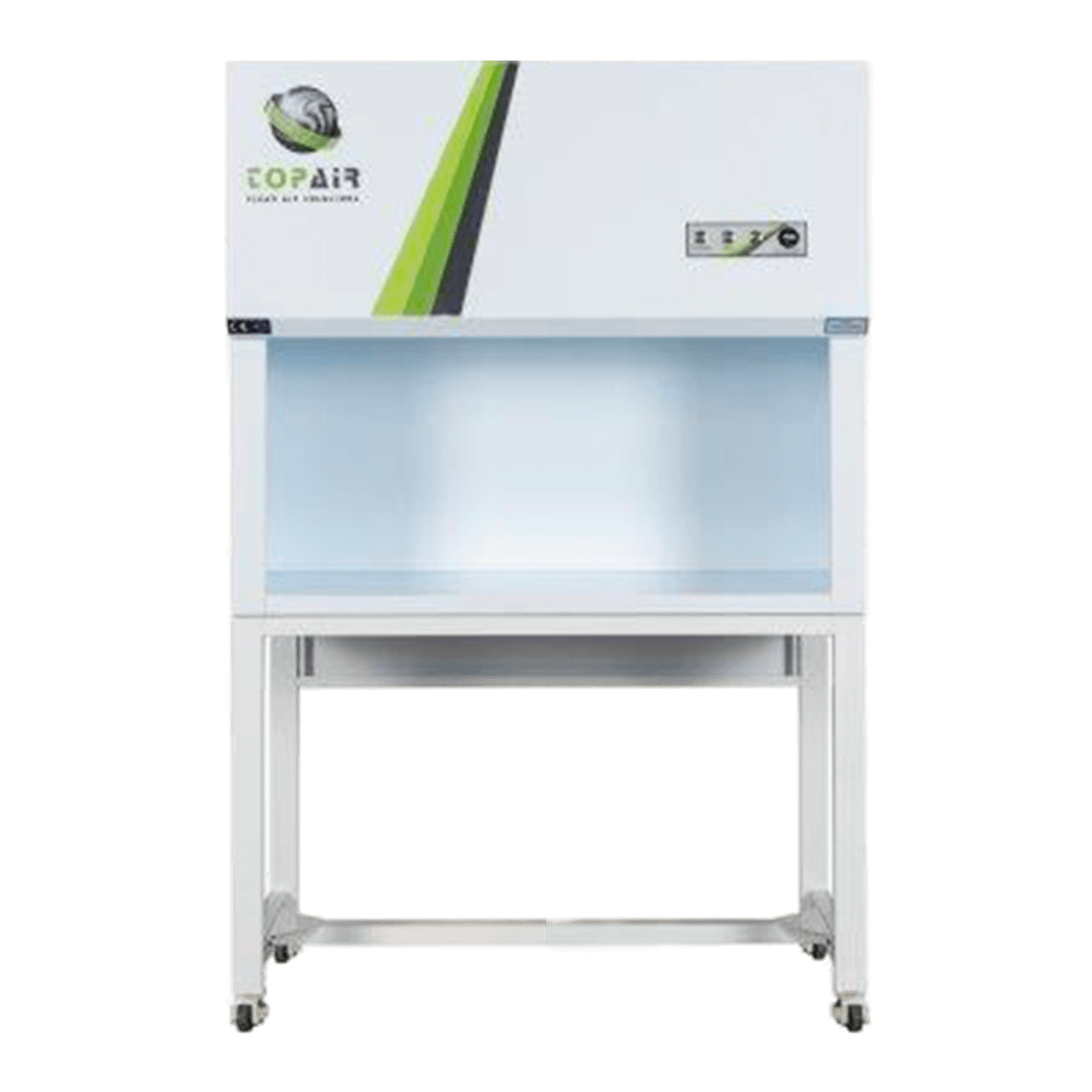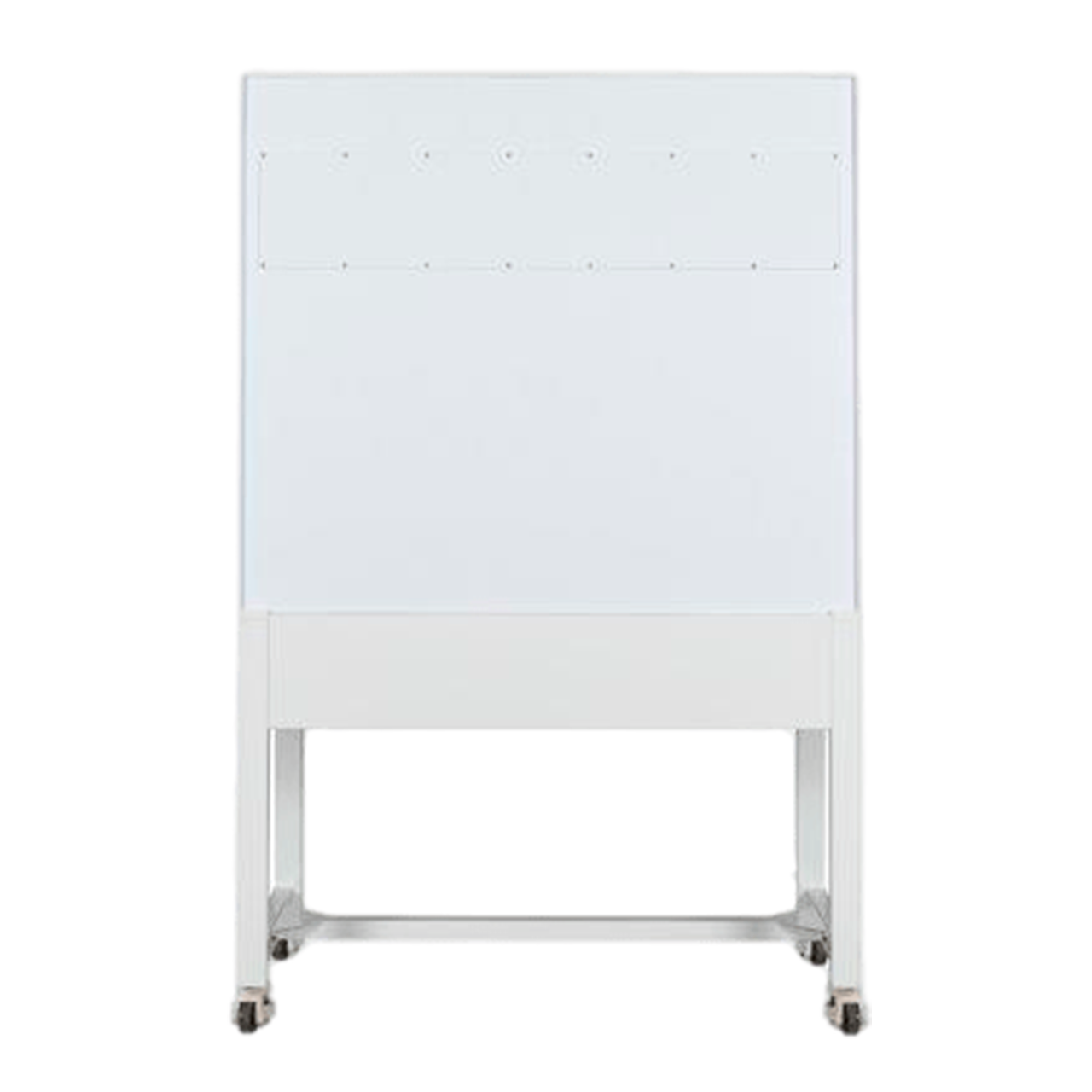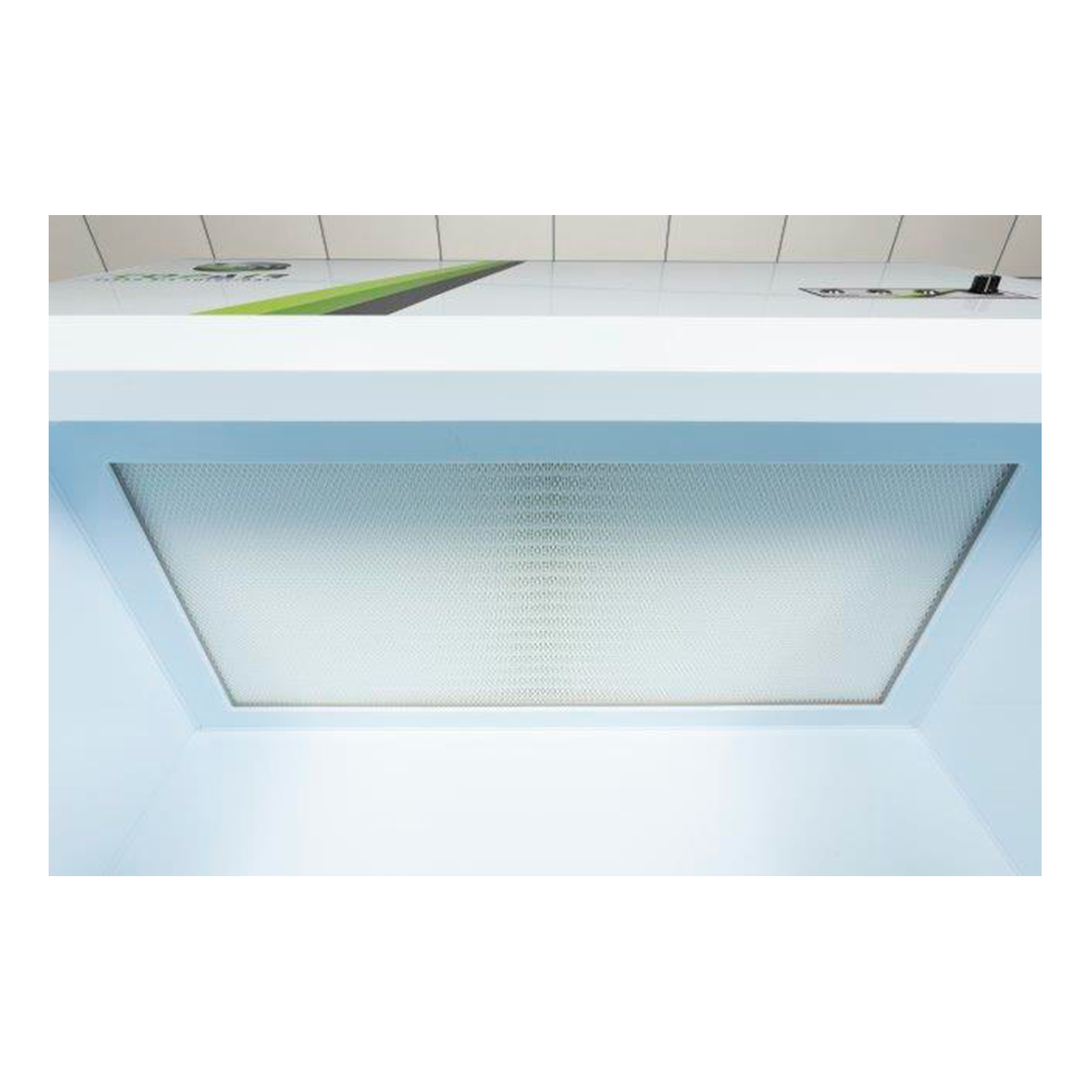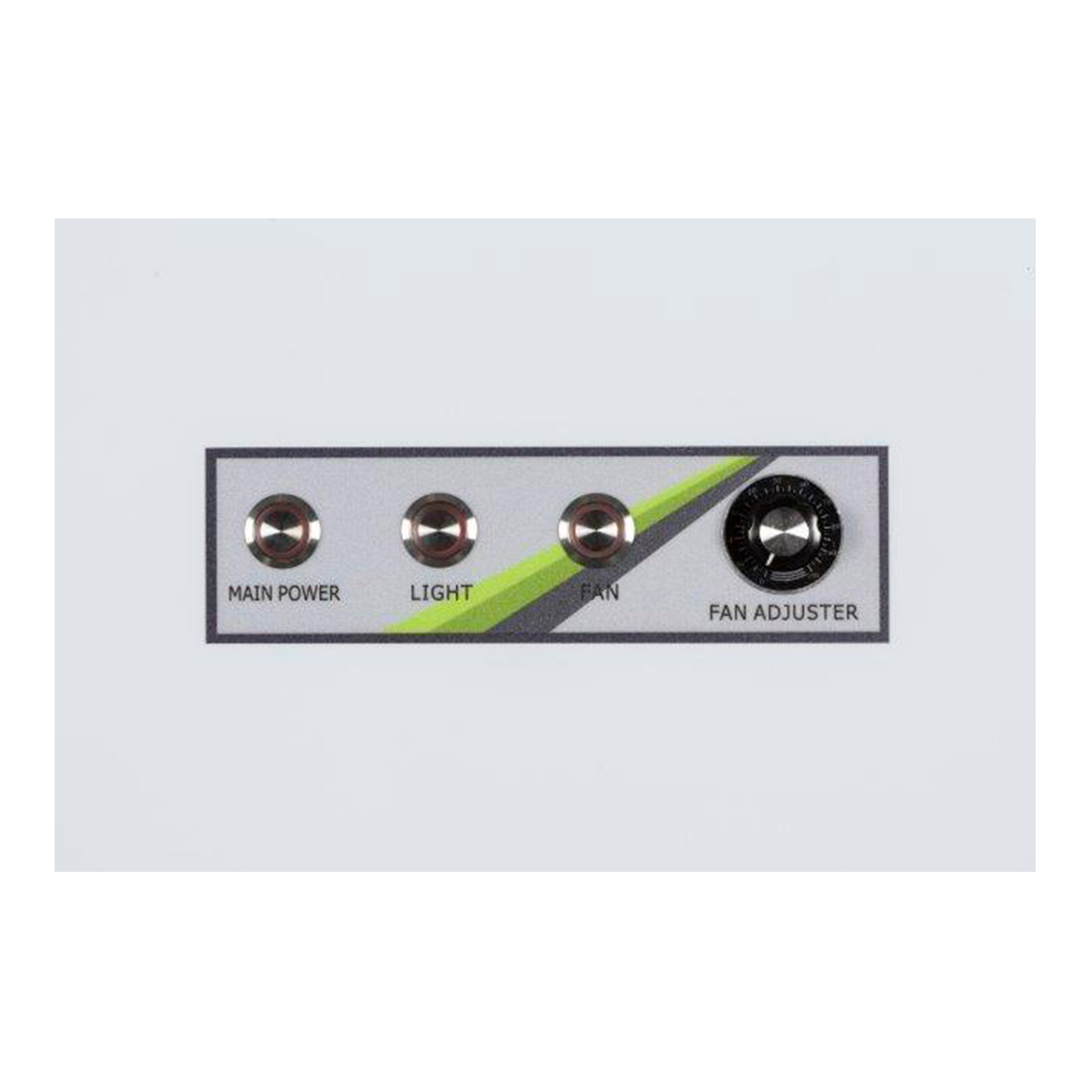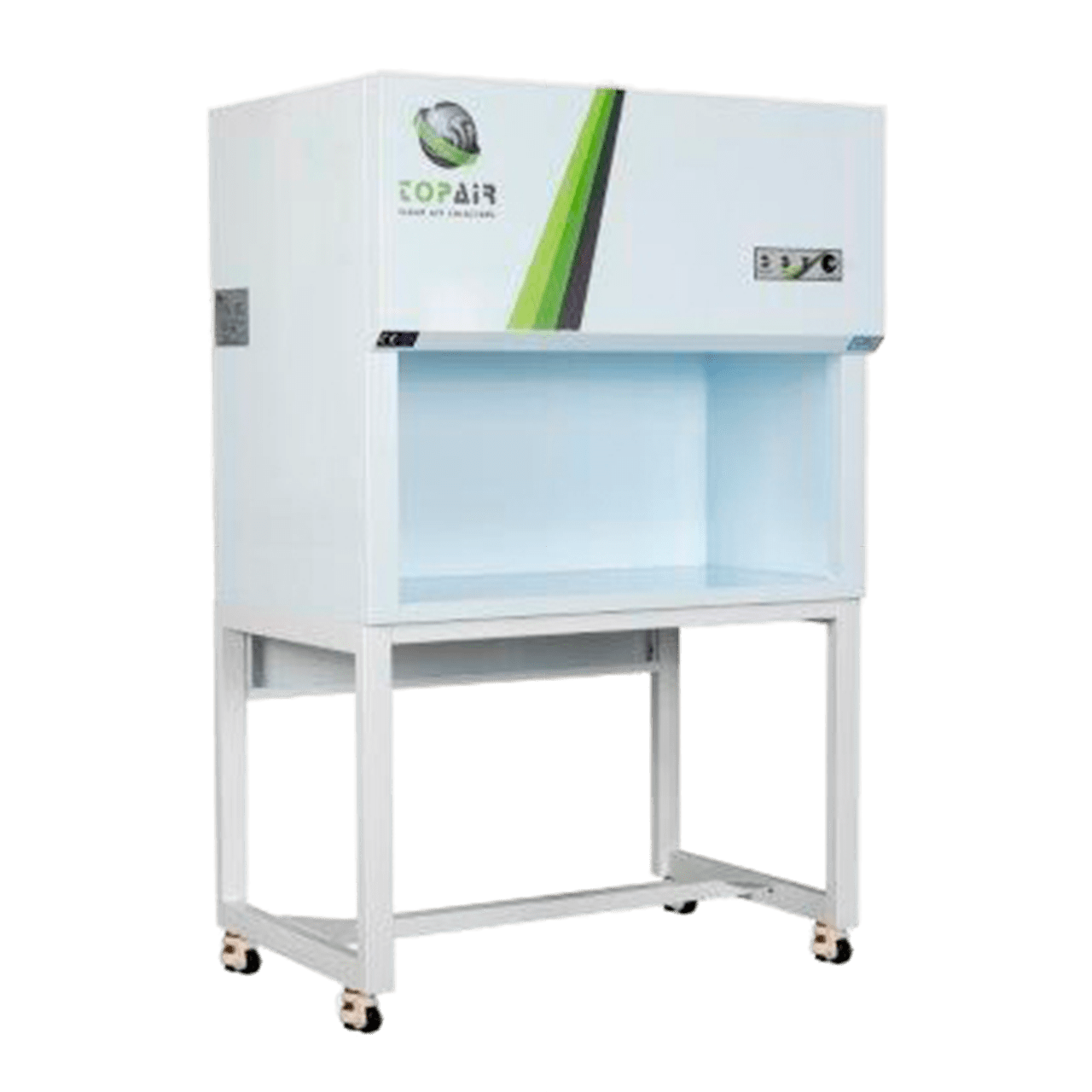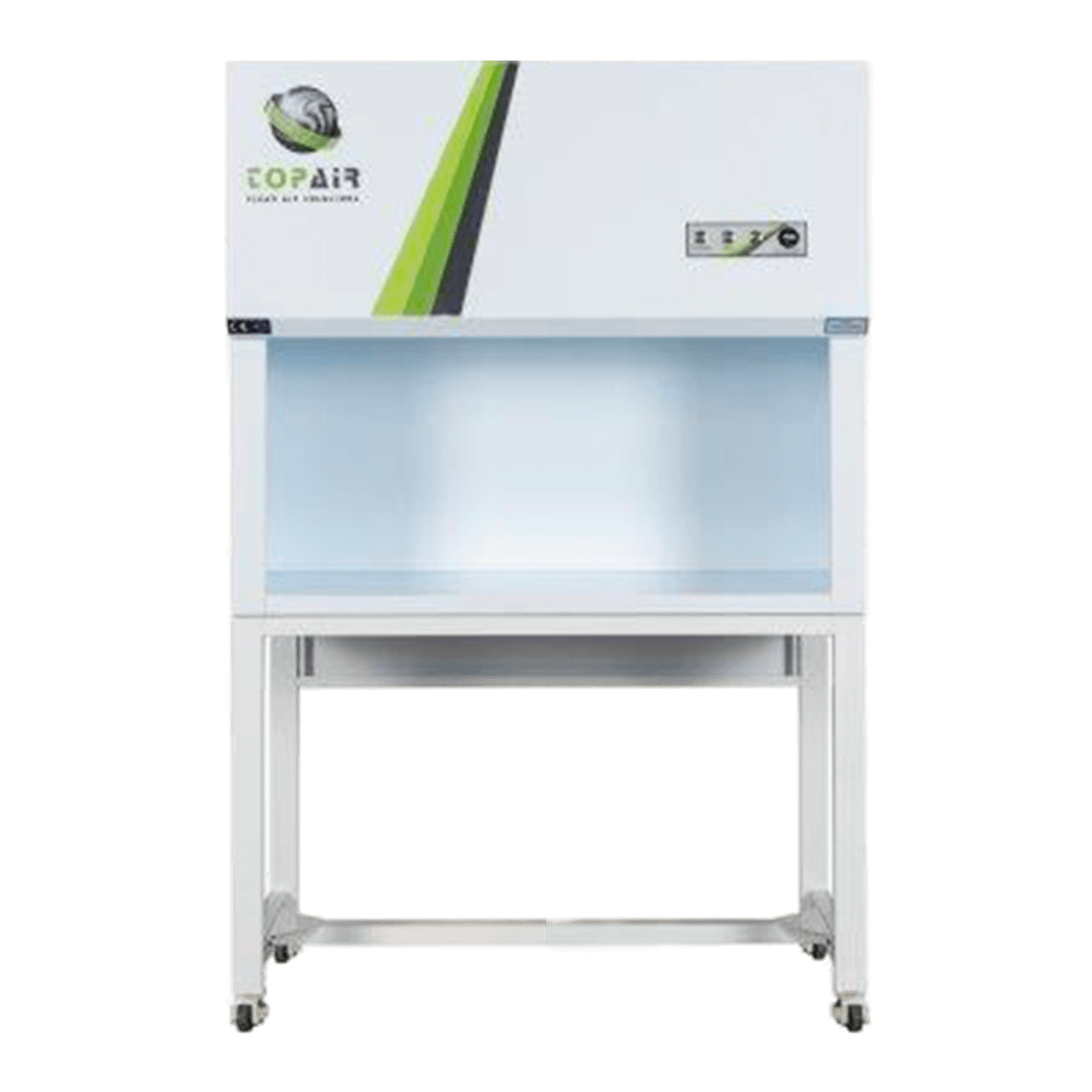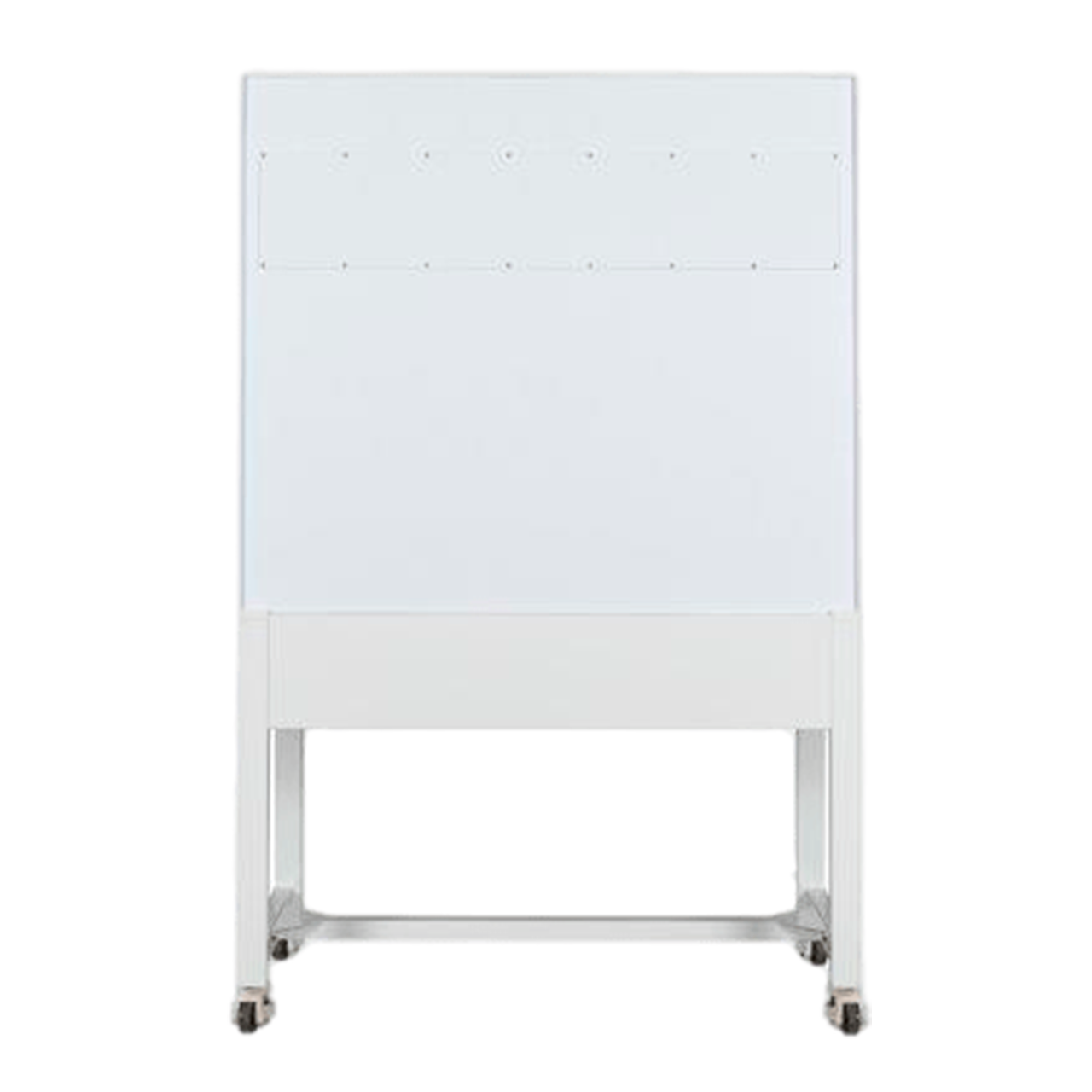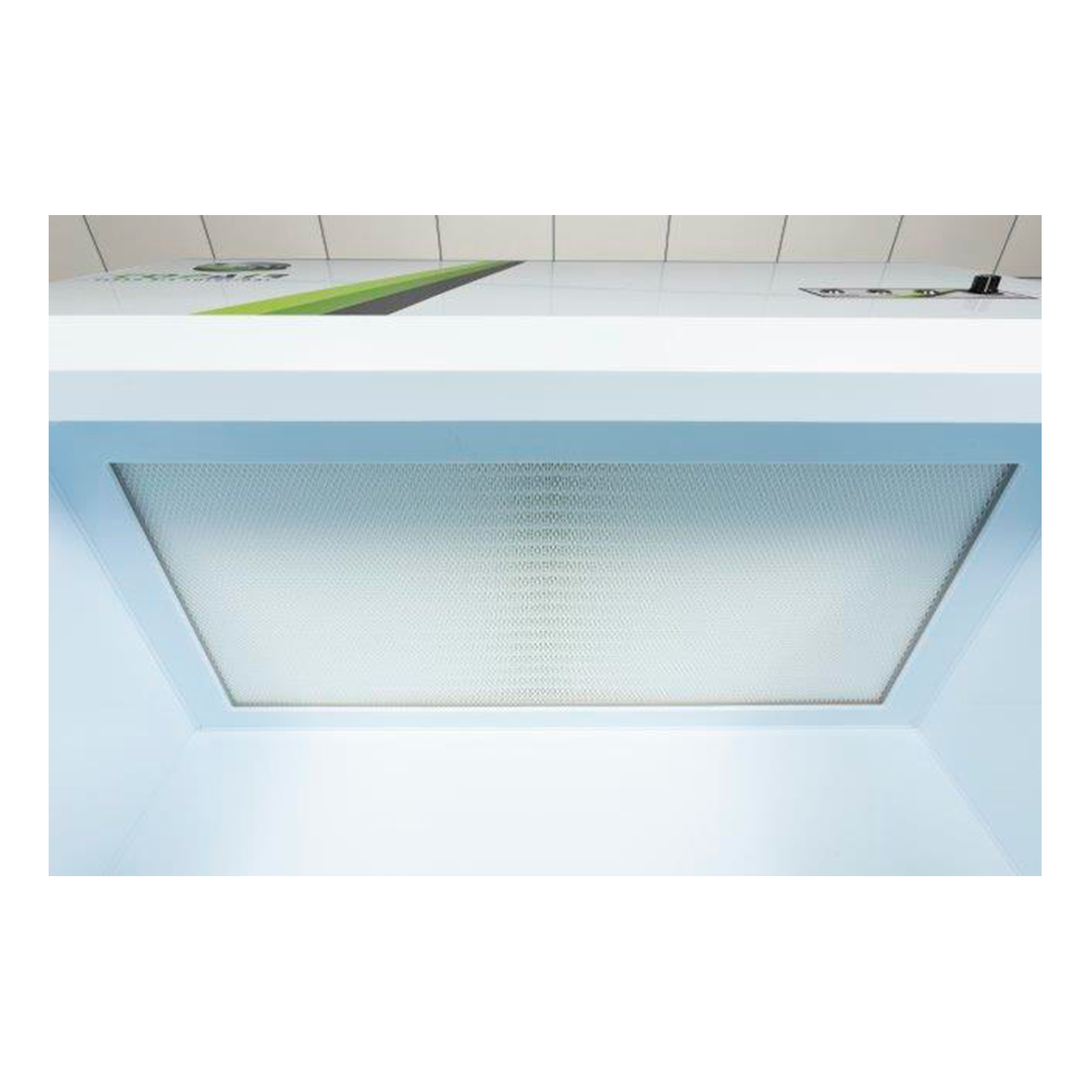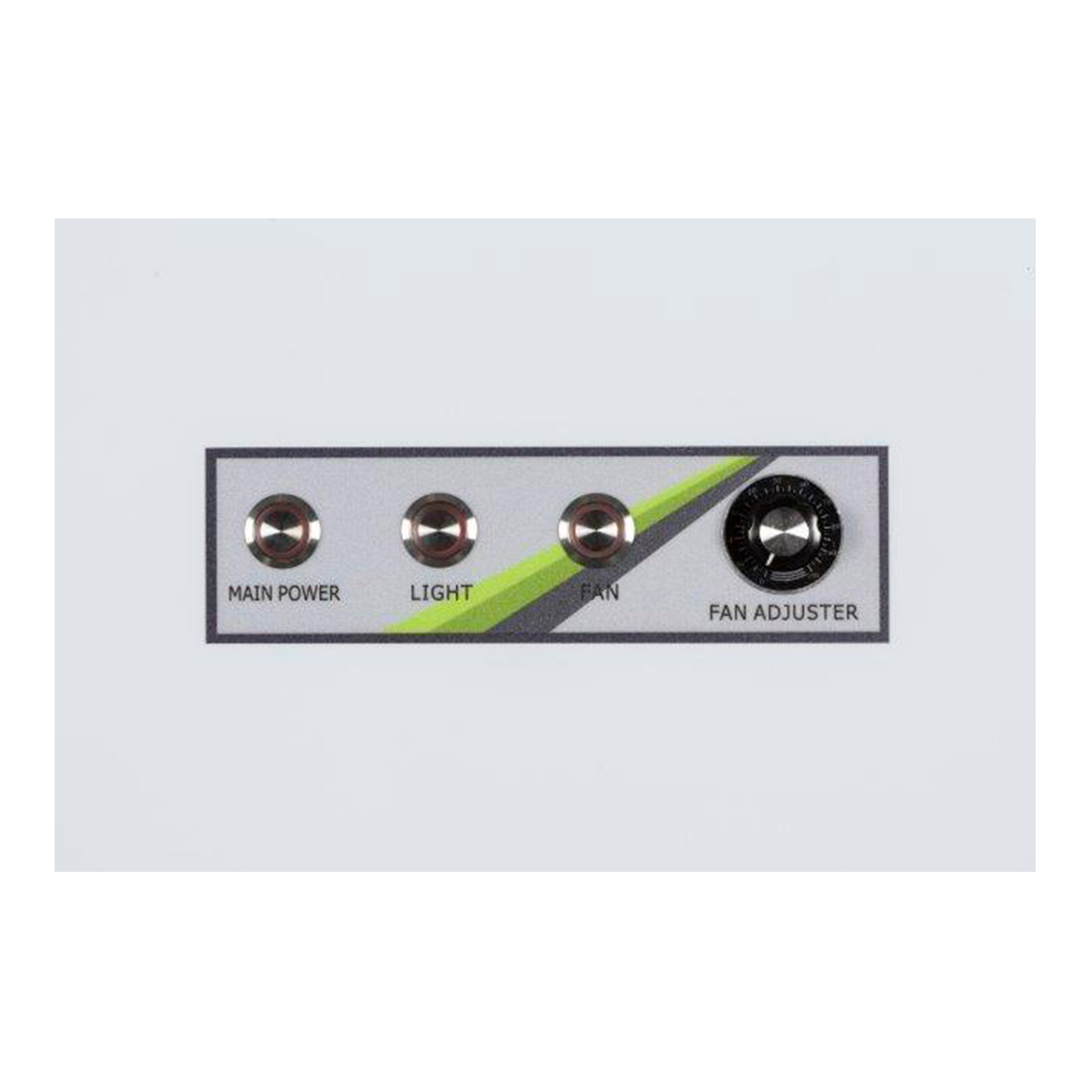 Product
Ecoline Polypropylene Vertical Laminar Clean Bench
TopAir provides high-quality, safe Vertical Laminar Clean Benches.
TopAir's clean benches suck air from the room or hall space, transfer the air through a HEPA filter using a fan, and then clean the bench area with filtered air.
In vertical benches, the filtered air is channeled downwards through a HEPA filter installed at the top of the bench.
Show all
Ecoline Polypropylene Vertical Laminar Clean Bench
Models
Spec/Model
ECO-HC-V120-PP
Outer Dimensions
W x D x H
1200 x 558 x 1105 mm

47.2 x 21.9 x 43.5″

Workspace
(W x D x H)
1180 x 450 x 450 mm

46.4 x 17.7 x 17.7″

Test Standard
US Federal Standard 209E / ISO 14644-1 / CE
Air Velocity m/s
0.35 m/s 70 fpm
Cleanliness
within Workstation
Class-100 (FS 209E) ISO 5, ISO-14644-1
Cabinet Material
Polypropylene
Work Table
Material
Polypropylene
Noise (Tested 20 cm from the work table, 1.2m above ground)
<50dB
Power Supply
110 / 220V, 50/60 Hz, Single phase
Illumination
800 LUX LED lighting
Filter
HEPA Filter Efficiency of 99,9995% at 0.3 Microns H14
ACCESSORIES
| Model | Description |
| --- | --- |
| HC-size-ST | Stand for Clean Bench |
| HC-size-UV-FS | Combined UV light and front sash for clean bench |
| HC-size-VB | Separate "floating" table |