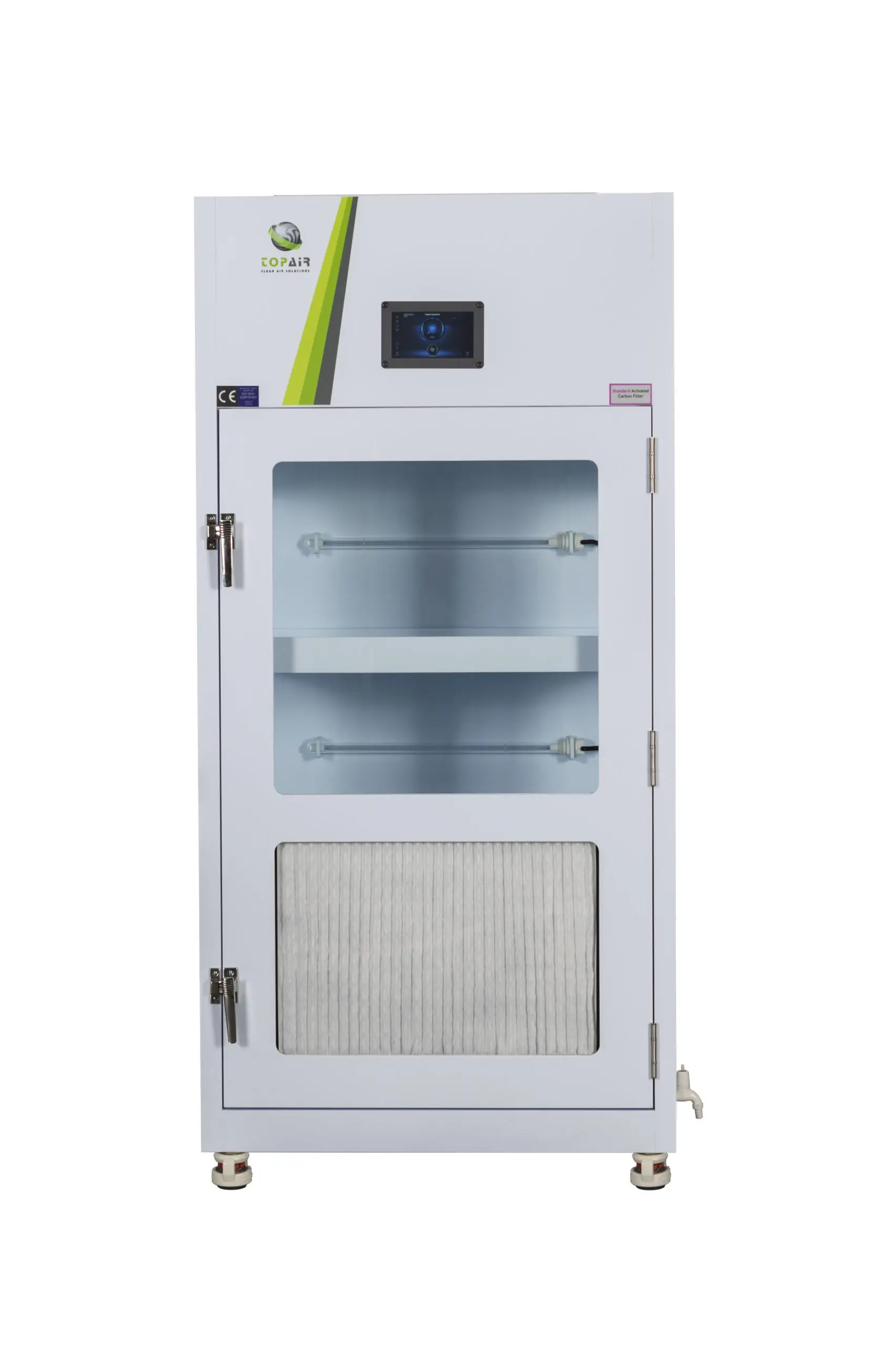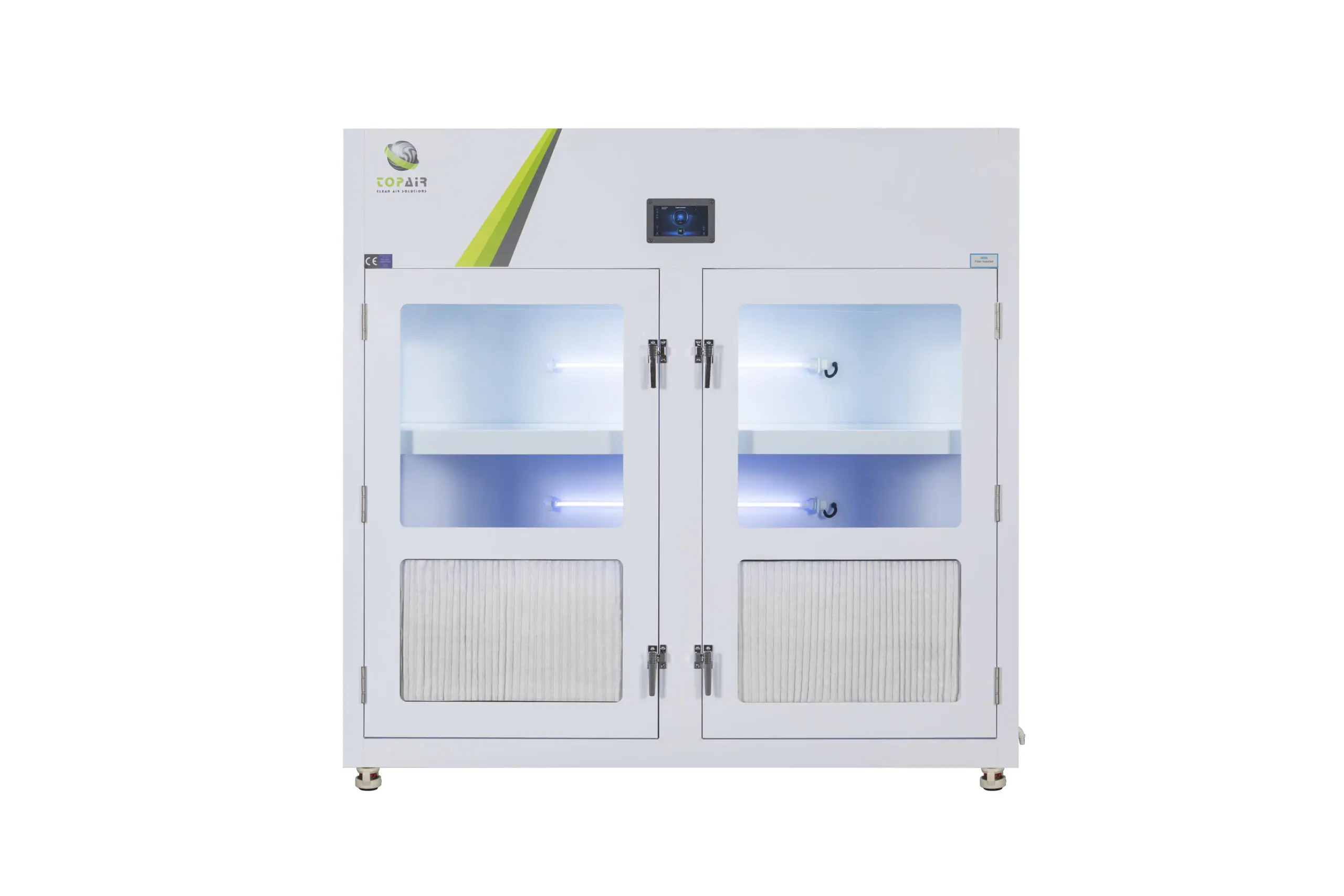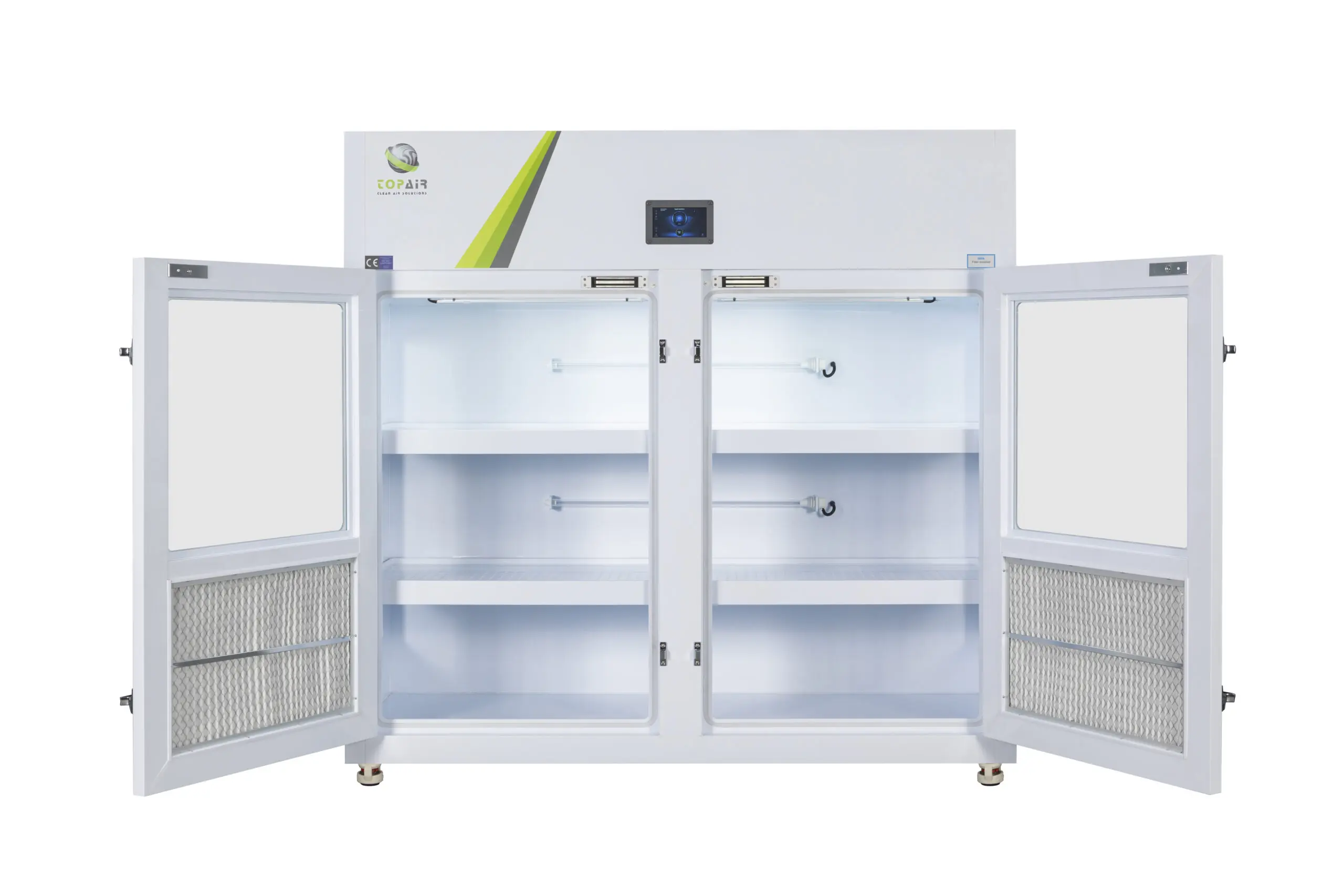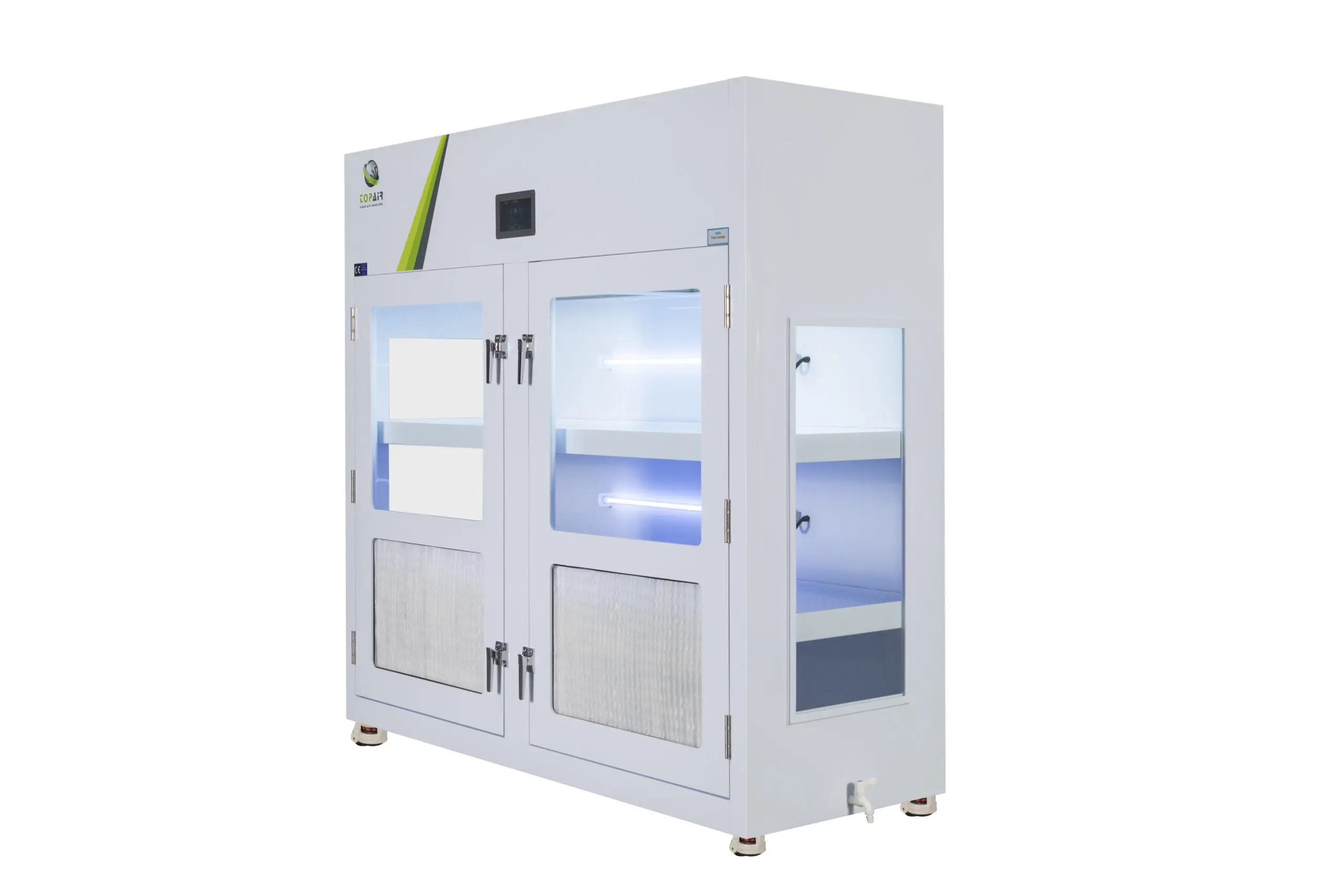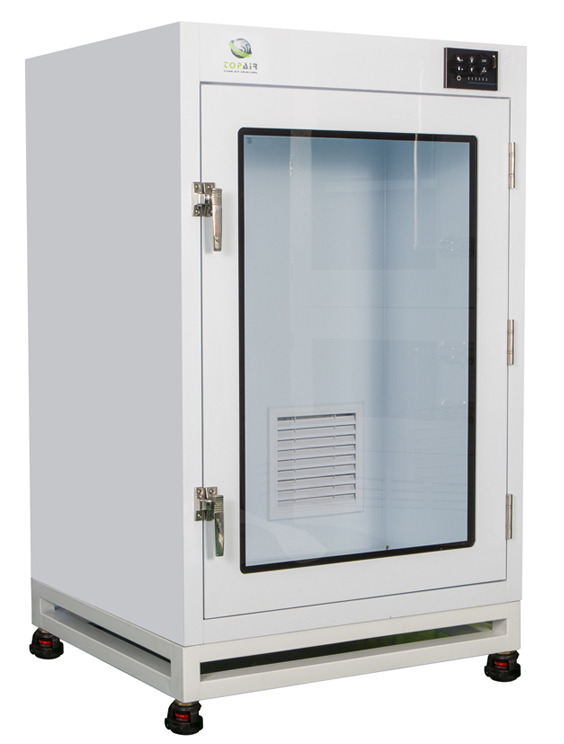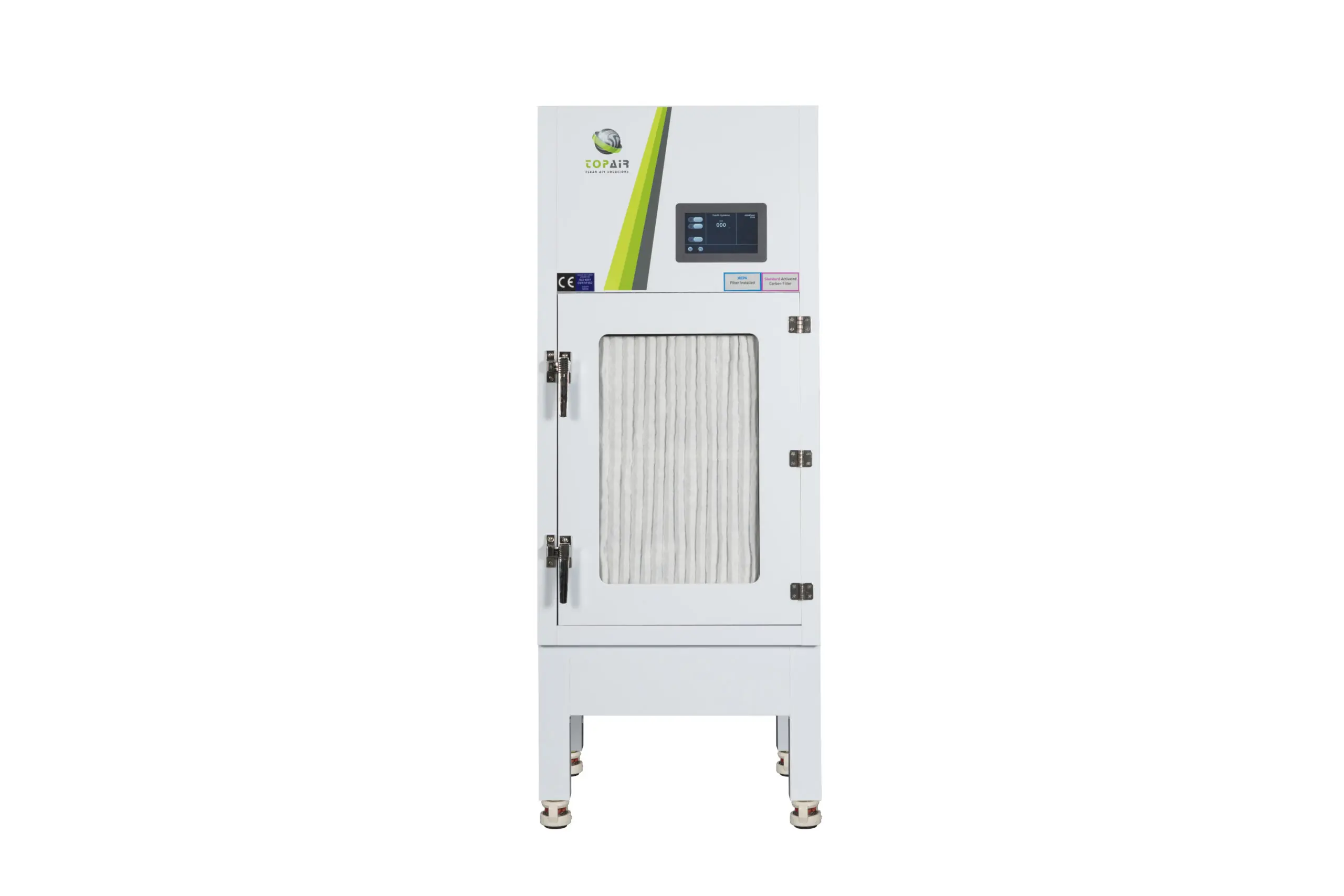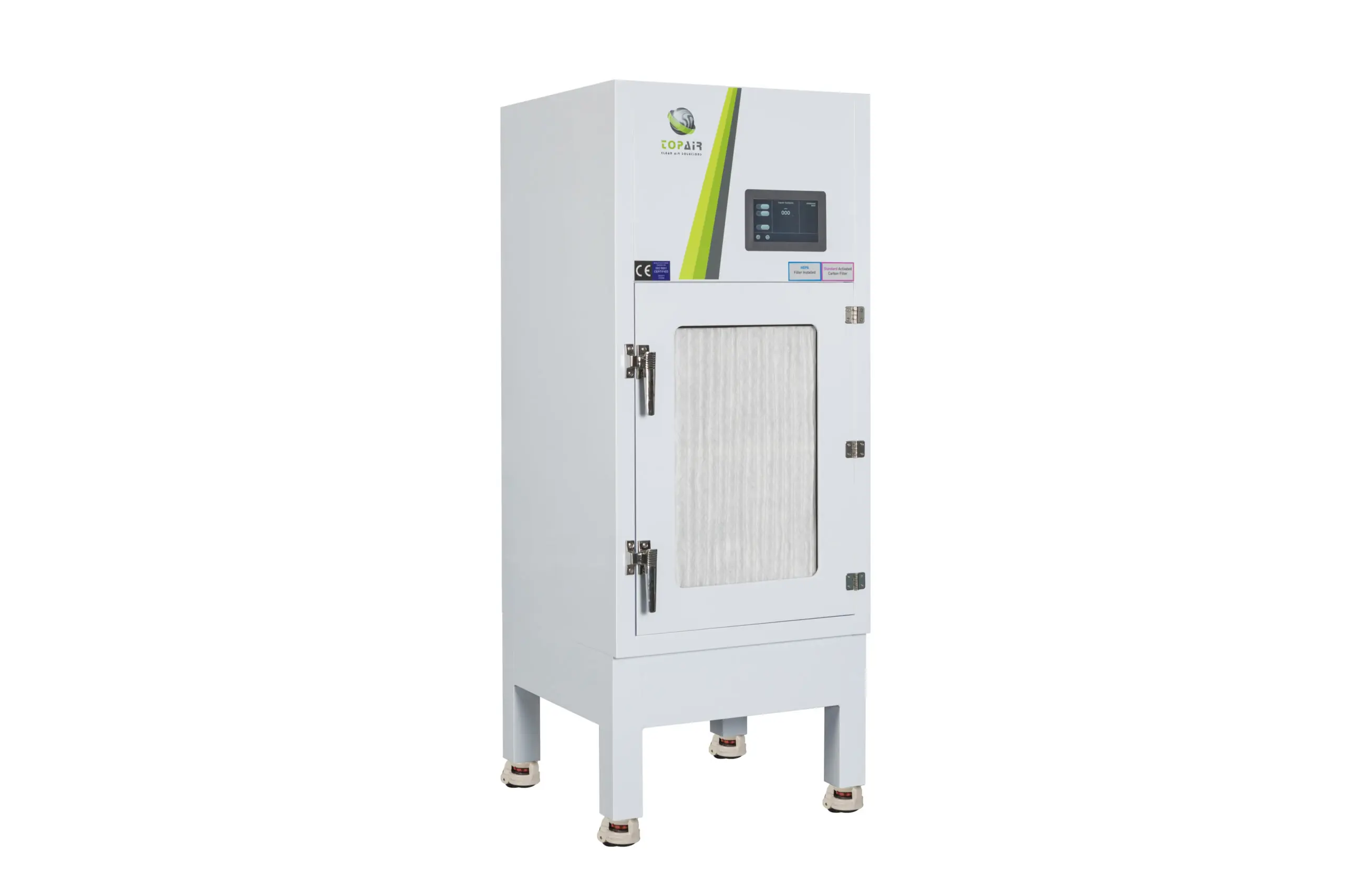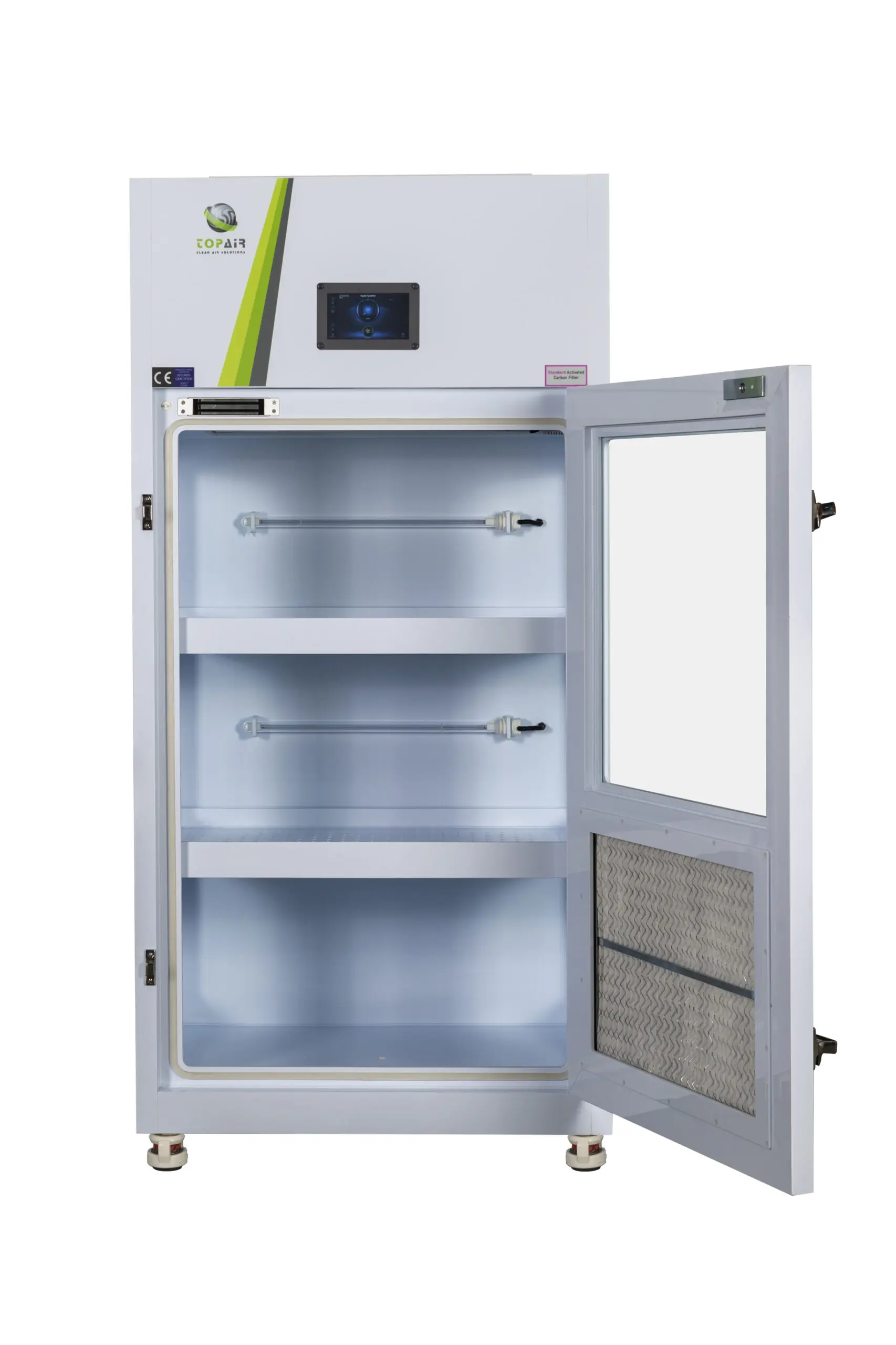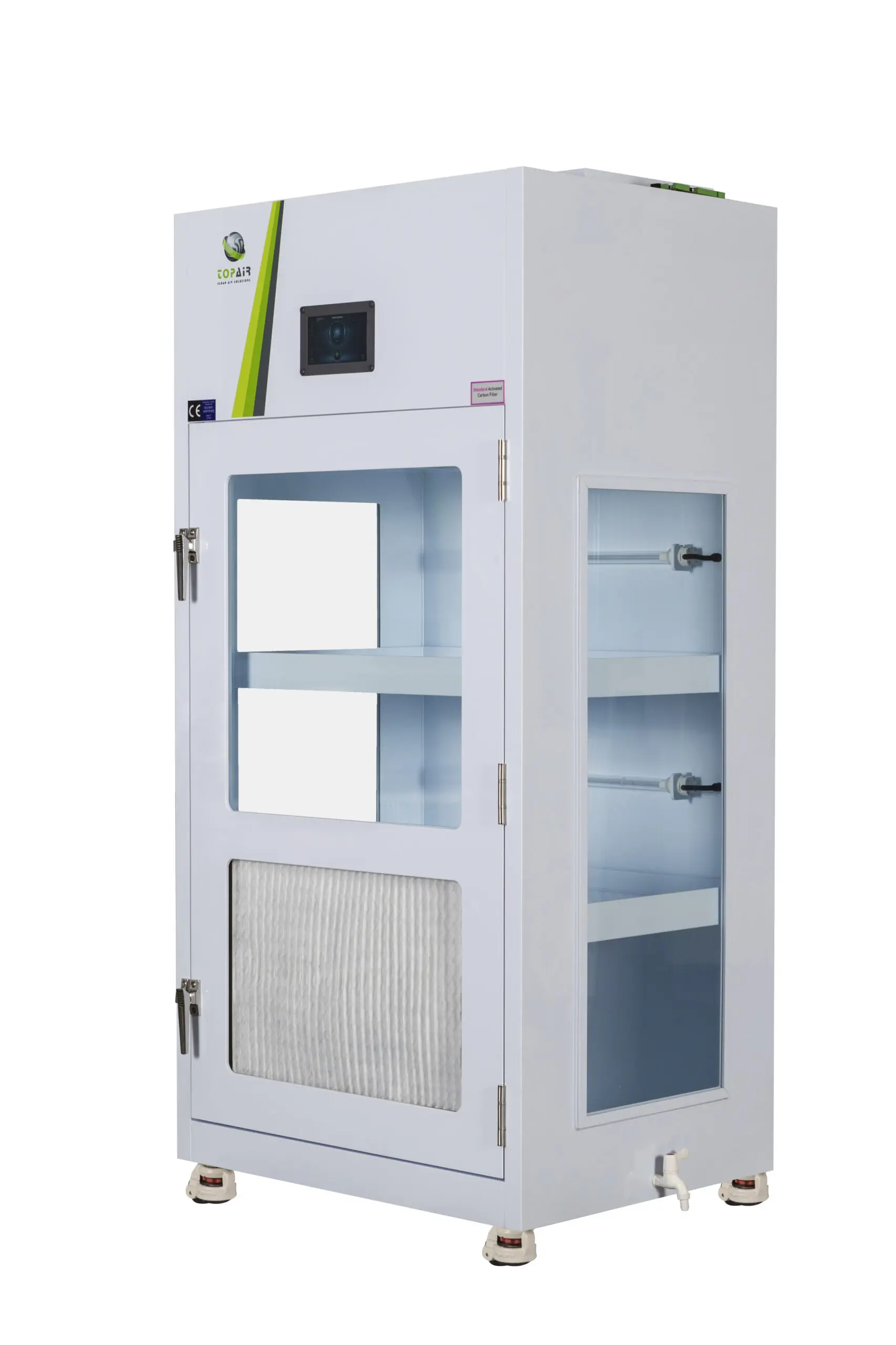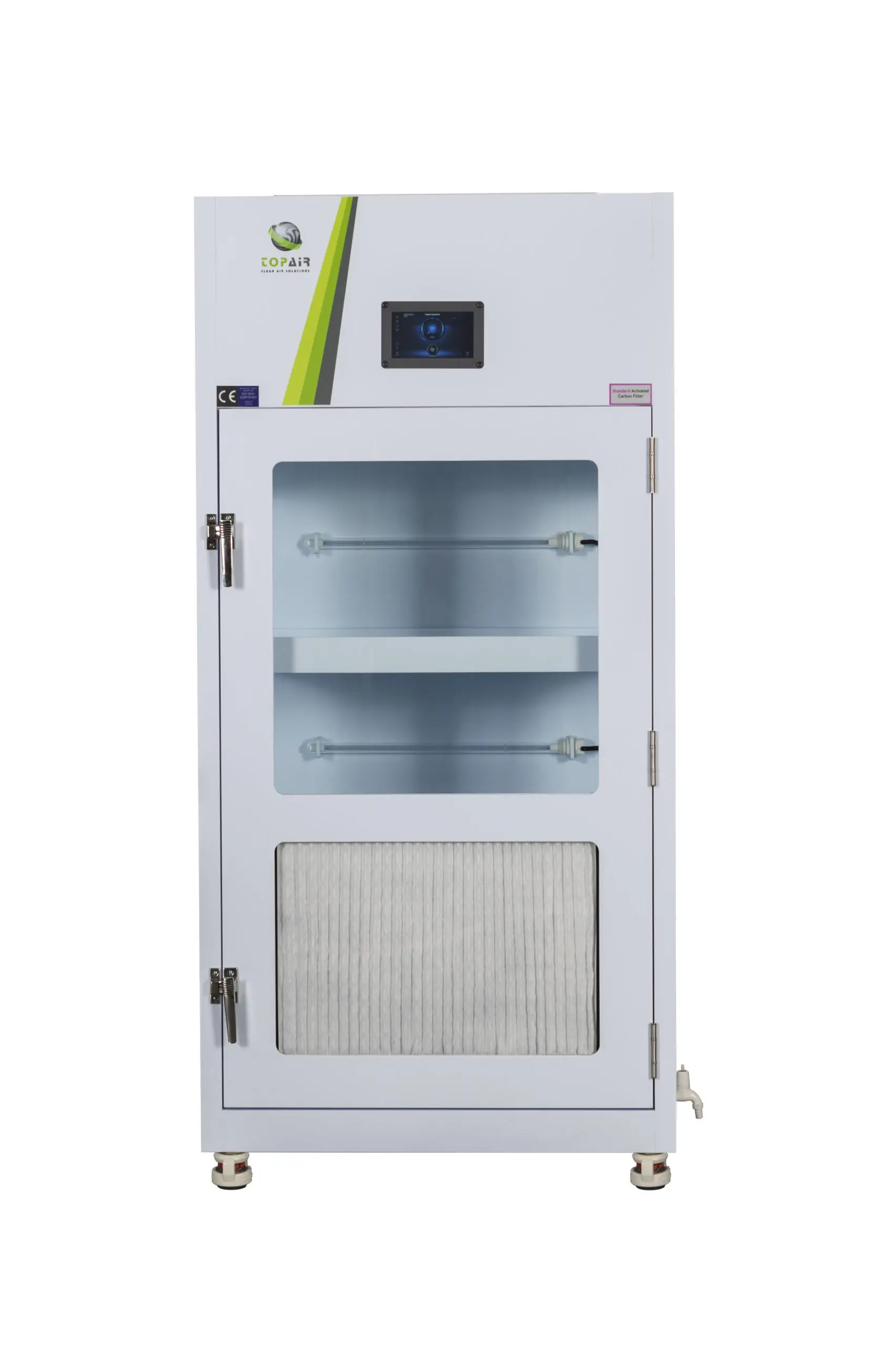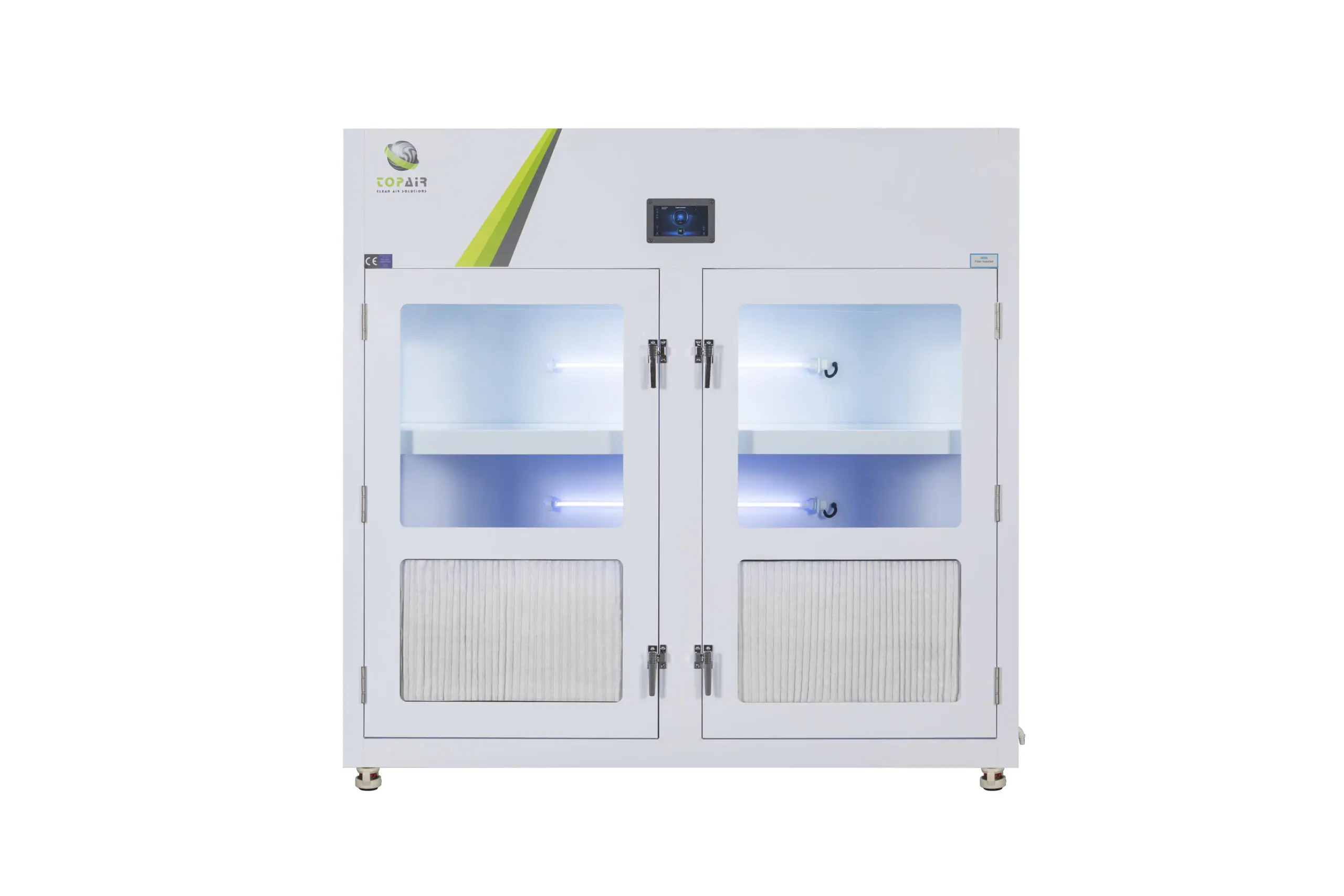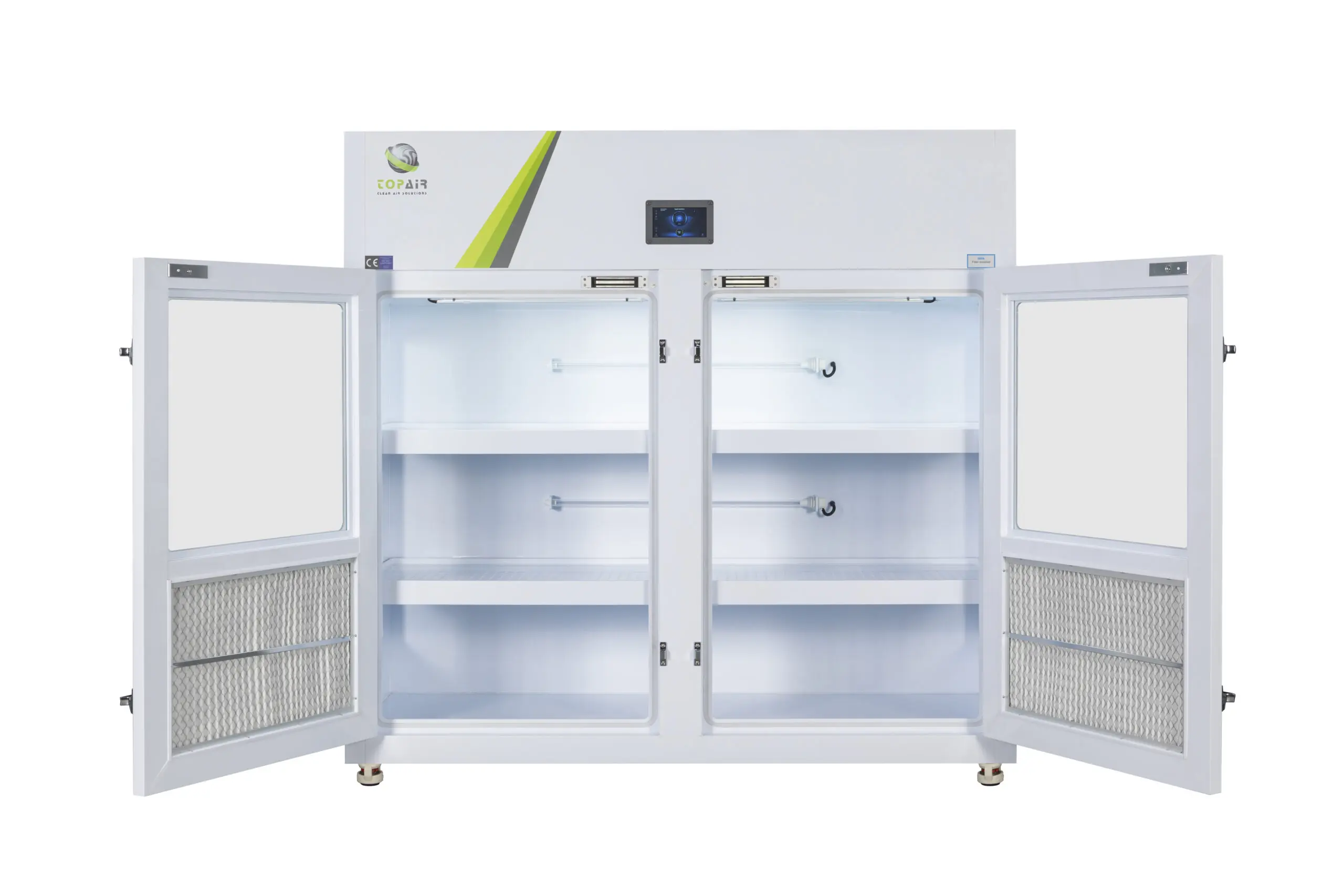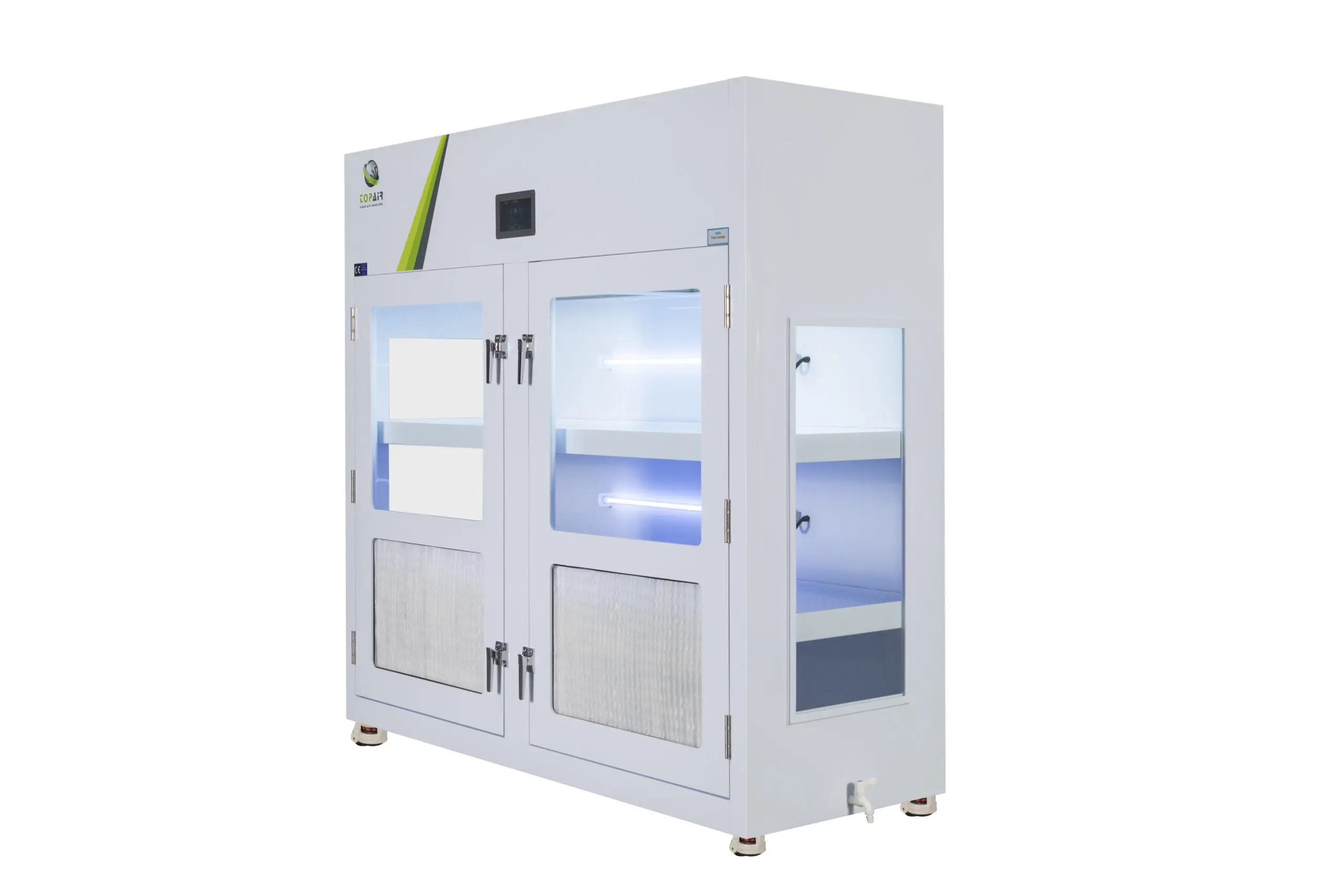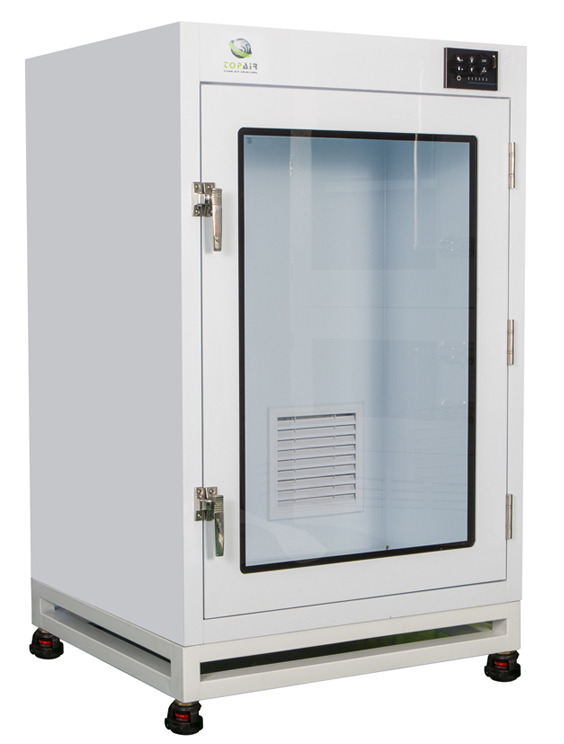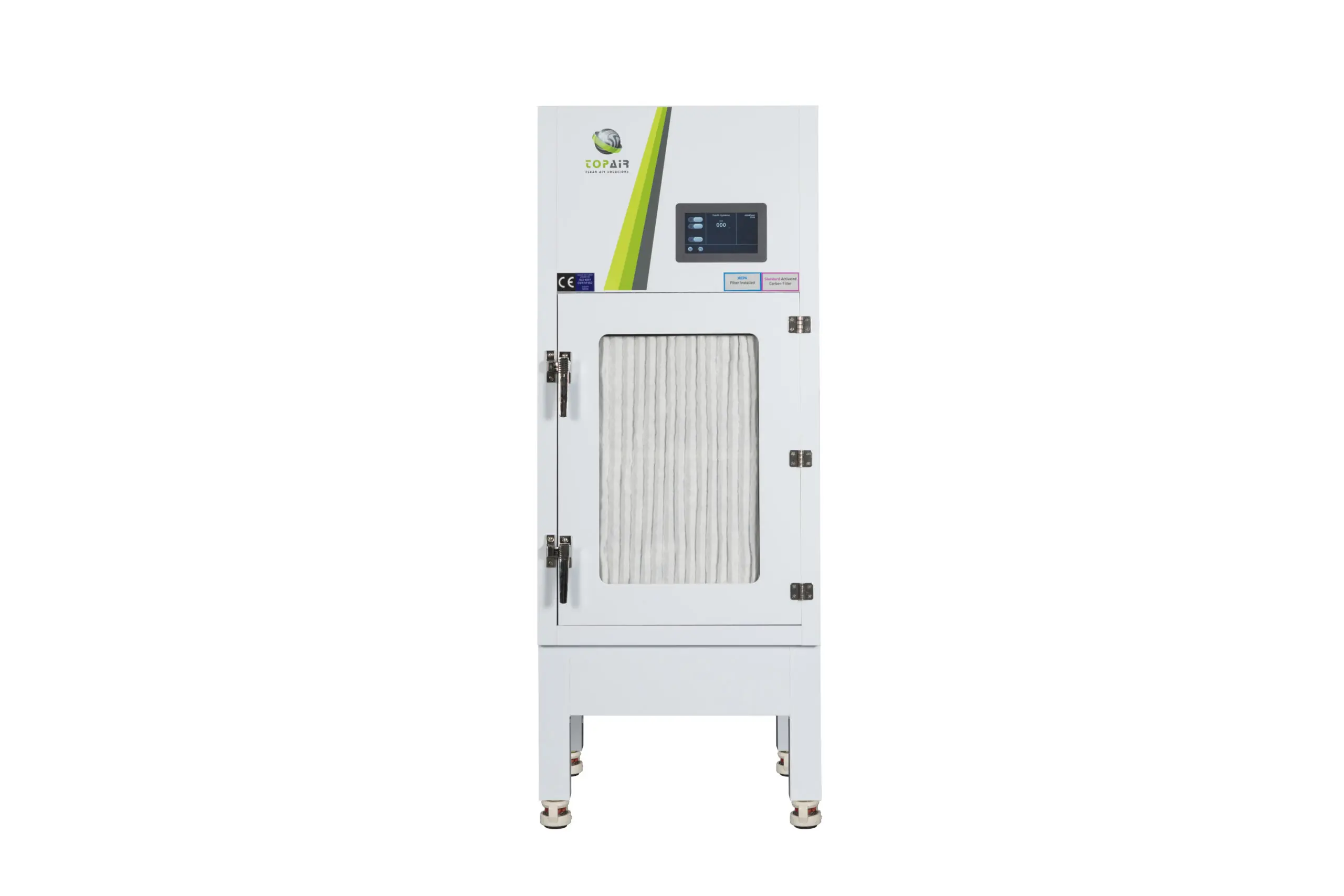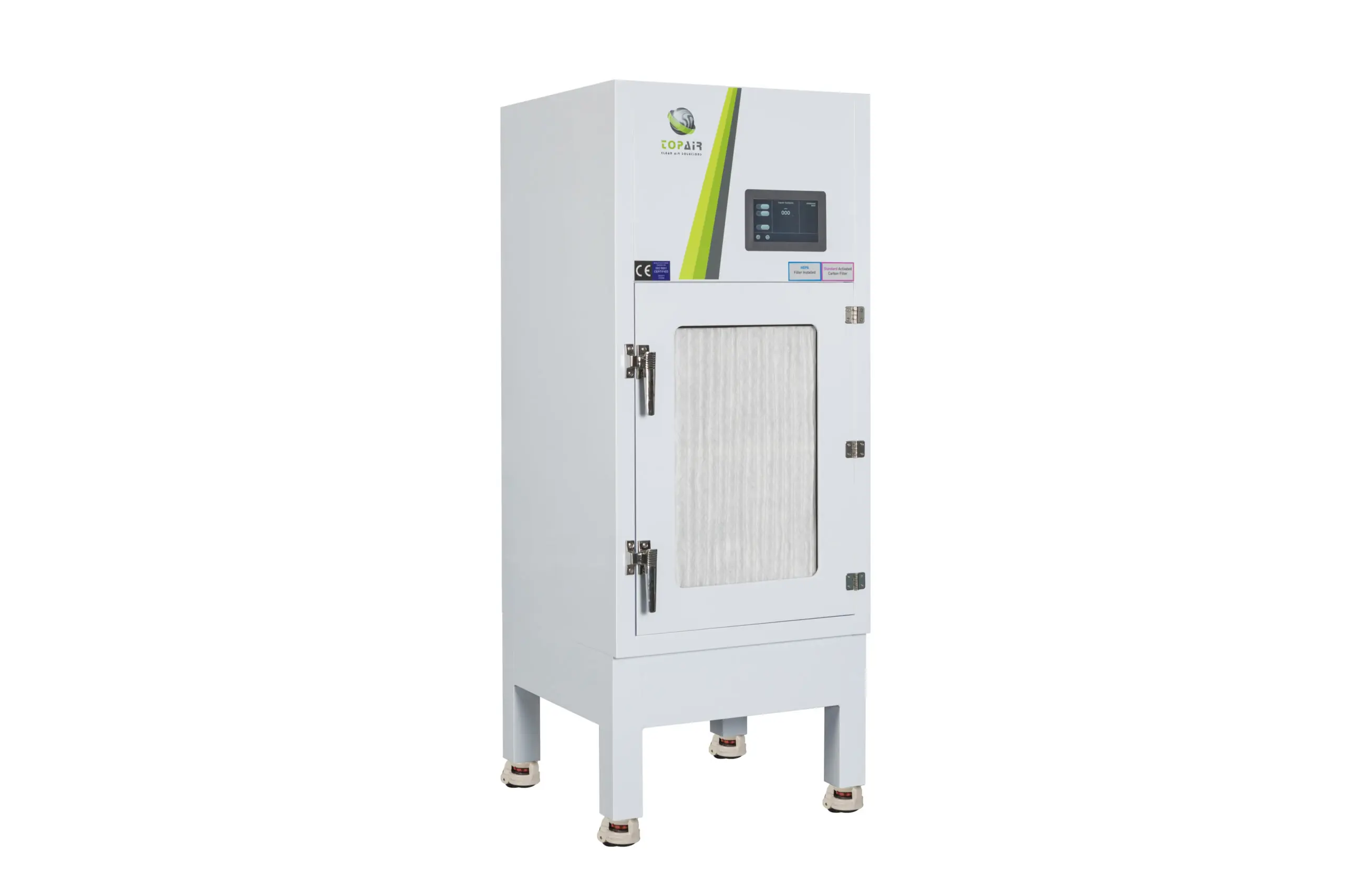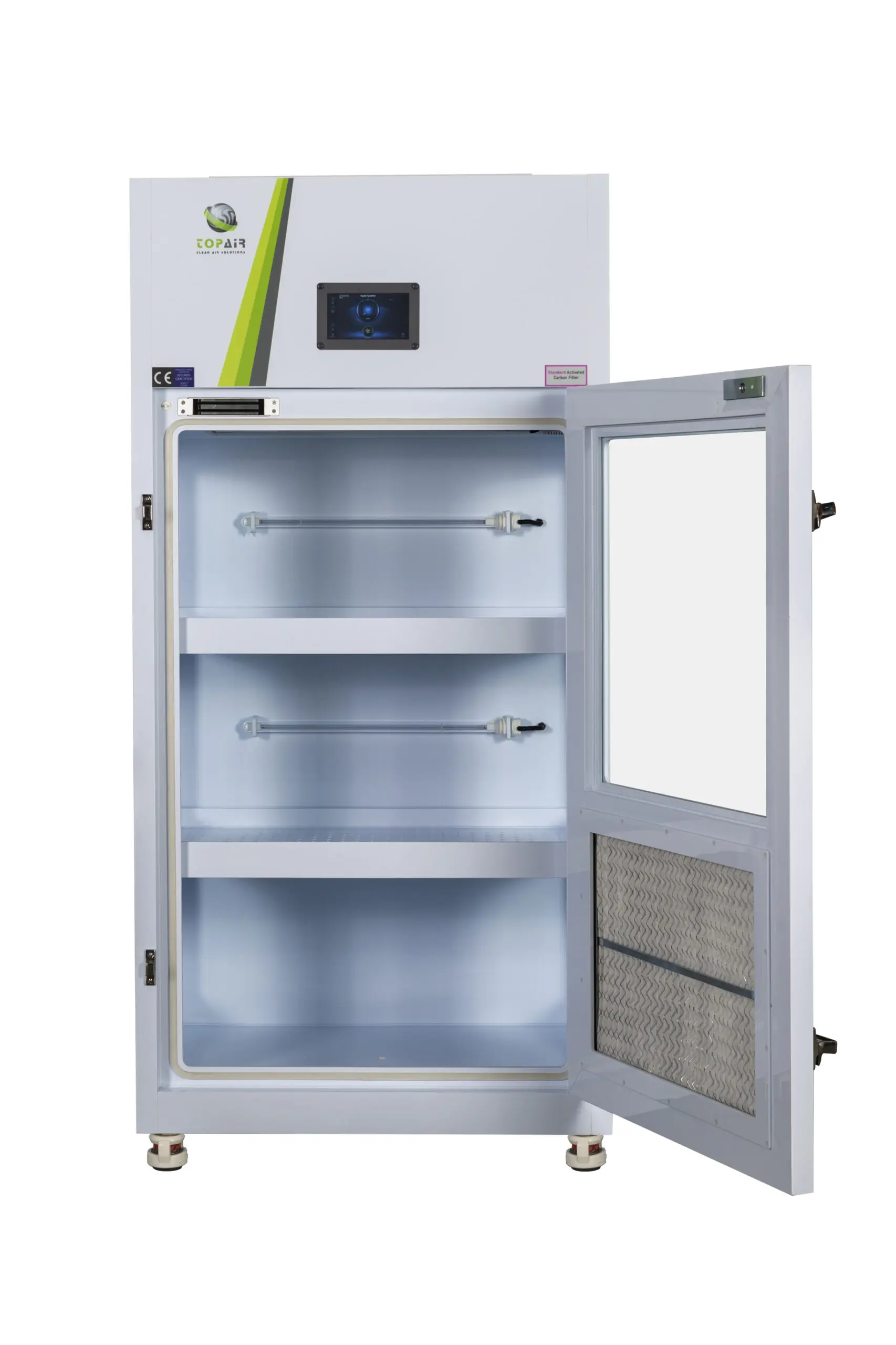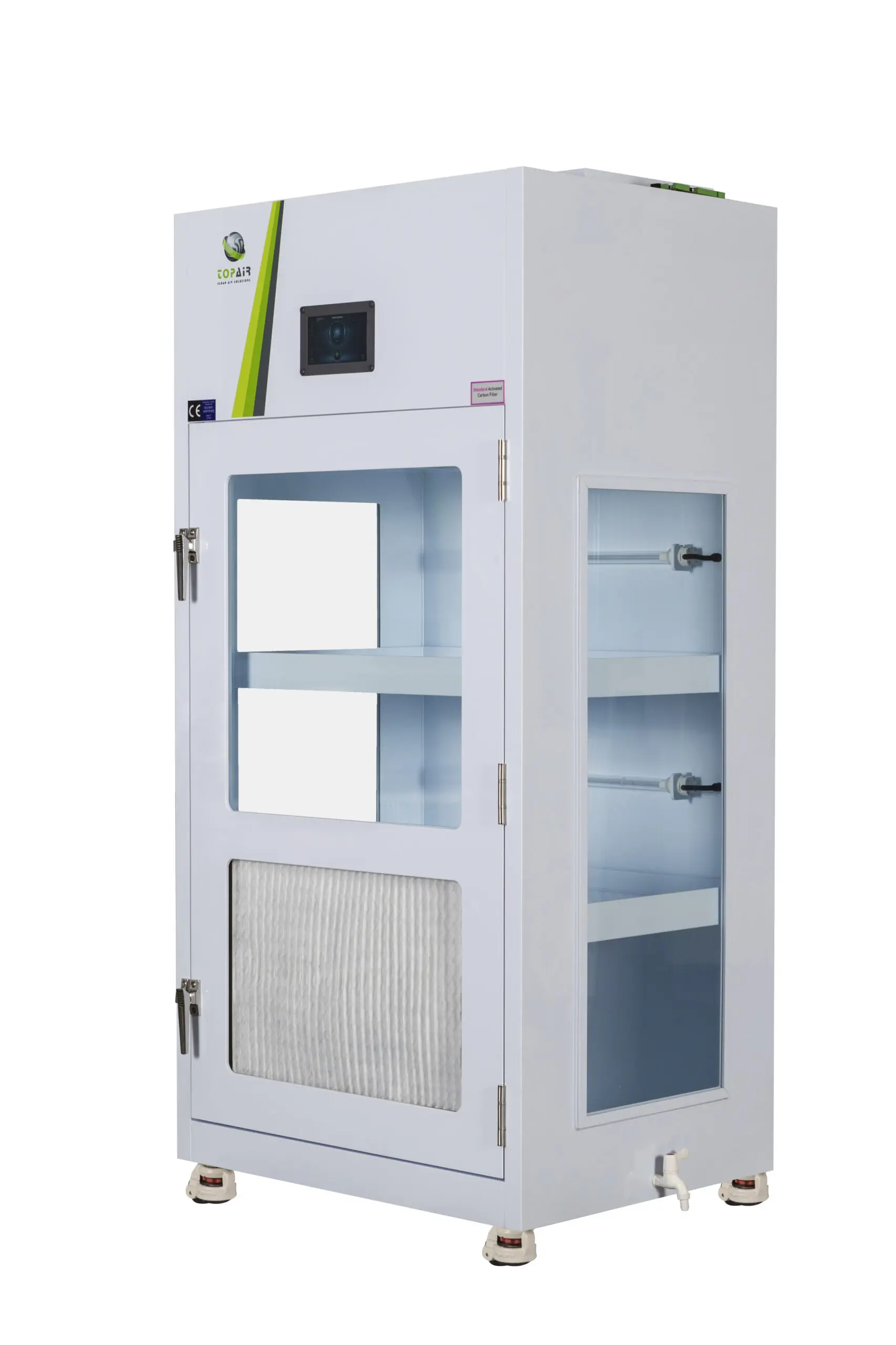 Product
Evidence Drying Cabinet
TopAir's advanced Forensic Evidence Drying Hood protects wet or damp evidence from detrimental factors such as potential cross contamination and airborne pathogens.
The hood also creates an effective shield for staff, preventing the operators from being exposed to harmful blood-borne pathogens and harmful bacteria or viruses.
The unit's UV light performs additional disinfection of the Hood's interior between sessions. This prevents cross contamination and ensures the integrity of samples for the purpose of DNA testing.
The unit is designed to clean the incoming air streams through pre-filtration and then filter the Hood exhaust air using HEPA filtration.
TopAir can customize the ductless evidence drying Hoods to meet customer requirements.
Show all
Models
Model
EV-090
EV-090-SD
EV-120
EV-120-SD
EV-180
EV-180-SD
External Dimensions
WxHxD (mm)
900x1240x850 mm

35.4 x 48.8 x 33.4″

900x1240x850 mm

35.4 x 48.8 x 33.4″

1200x1240x850 mm

47.2 x 48.8 x 33.4″

1200x1240x850 mm

47.2 x 48.8 x 33.4″

1800x1240x850 mm

70.8 x 48.8 x 33.4″

1800x1240x850 mm

70.8 x 48.8 x 33.4″

Internal Dimensions
WxHxD (mm)
850x1000x600 mm

33.4 x 39.3 x 23.6″

850x1000x600 mm

33.4 x 39.3 x 23.6″

1150x1000x600 mm

45.2 x 39.3 x 23.6″

1150x1000x600 mm

45.2 x 39.3 x 23.6″

1750x1000x600 mm

68.9 x 39.3 x 23.6″

1750x1000x600 mm

68.9 x 39.3 x 23.6″

Inner Capacity (L)
510
510
690
690
1050
1050
Weight
90
98
105
113
135
143
Power Consummption
100w
900w
100w
900w
100w
900w
Super Dry System
No
Yes
No
Yes
No
Yes
Power Supply
115 / 230V 50/60 Hz, Single phase
115 / 230V 50/60 Hz, Single phase
115 / 230V 50/60 Hz, Single phase
115 / 230V 50/60 Hz, Single phase
115 / 230V 50/60 Hz, Single phase
Material
Polypropylene
Polypropylene
Polypropylene
Polypropylene
Polypropylene
Polypropylene
Stainless Steel Shelves
2 pcs loading 100kg/shelf
2 pcs loading 100kg/shelf
–
–
–
–