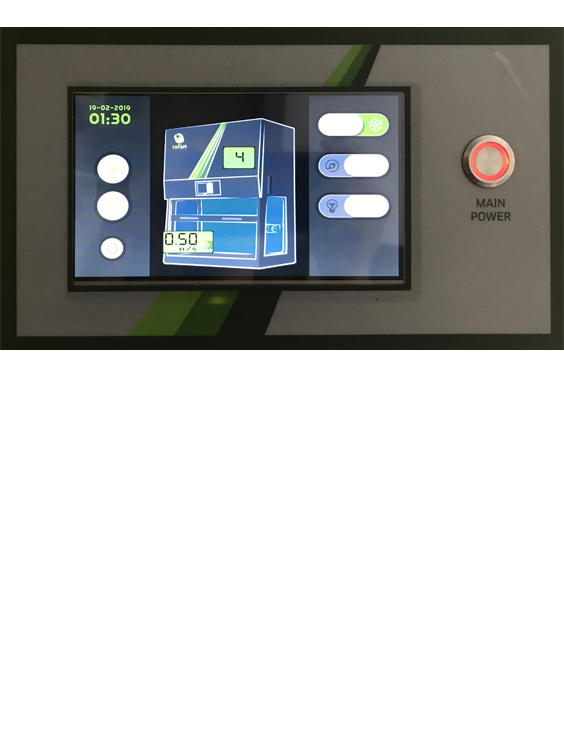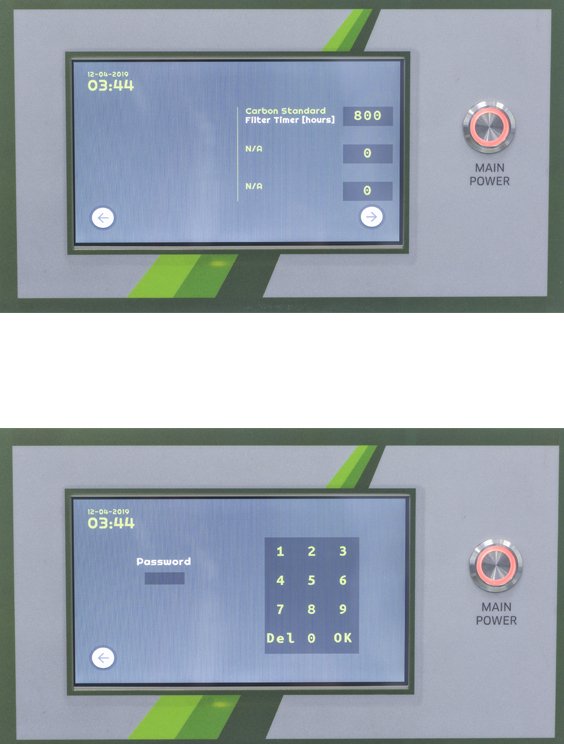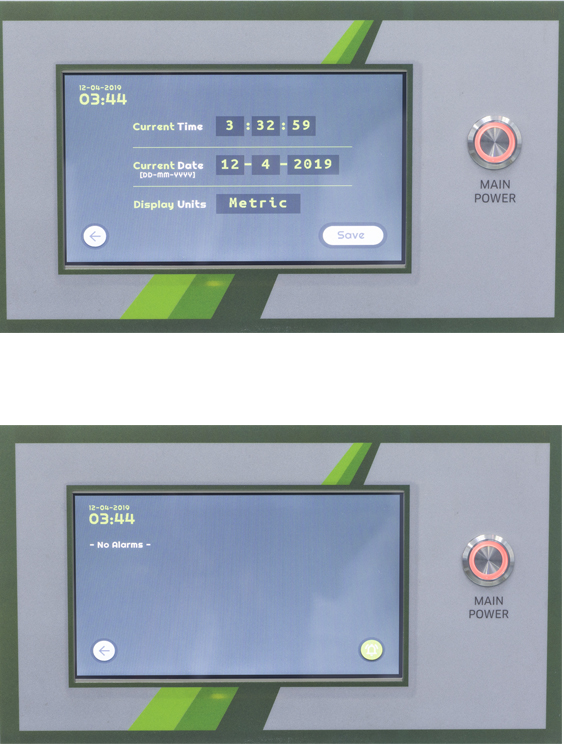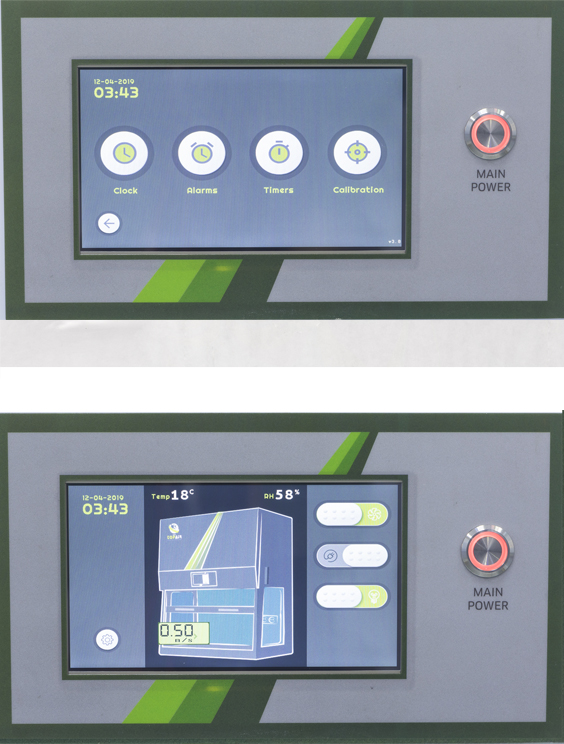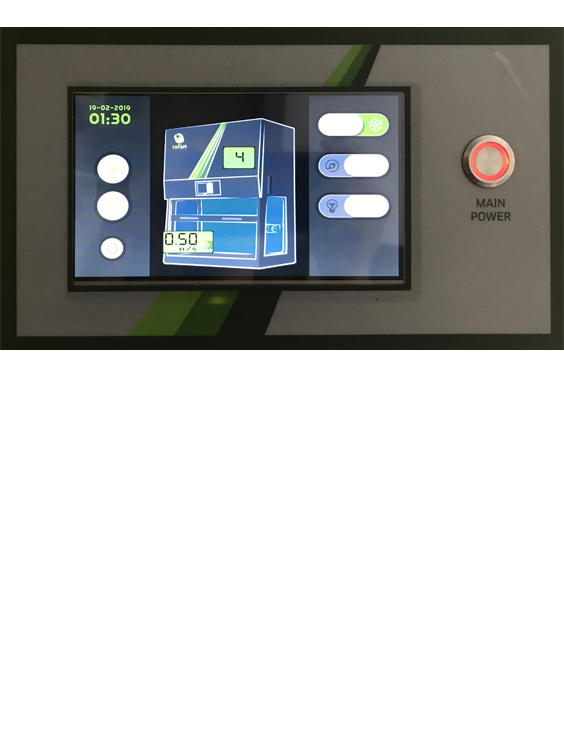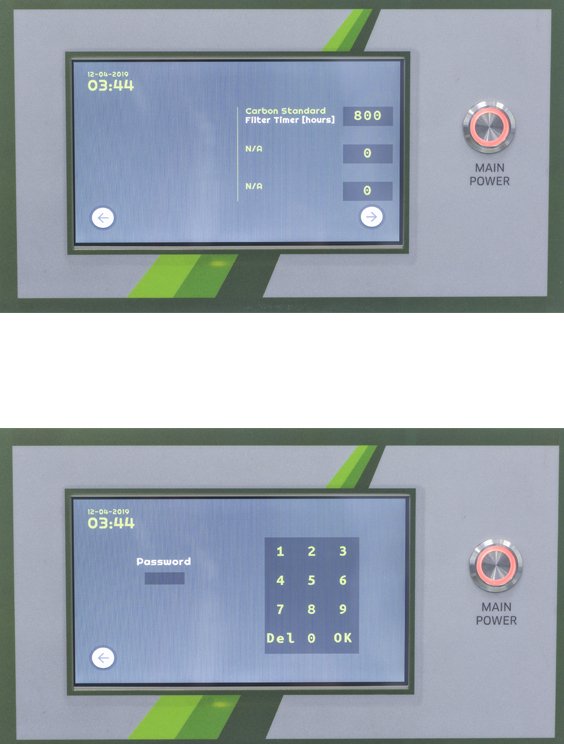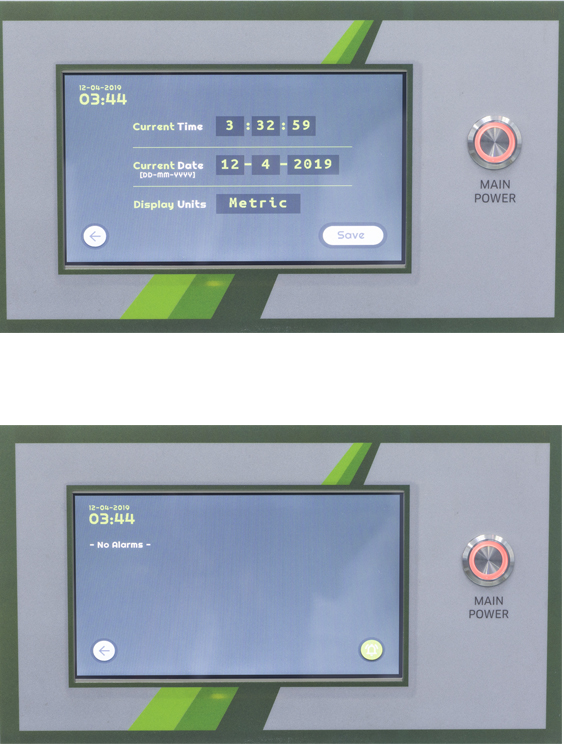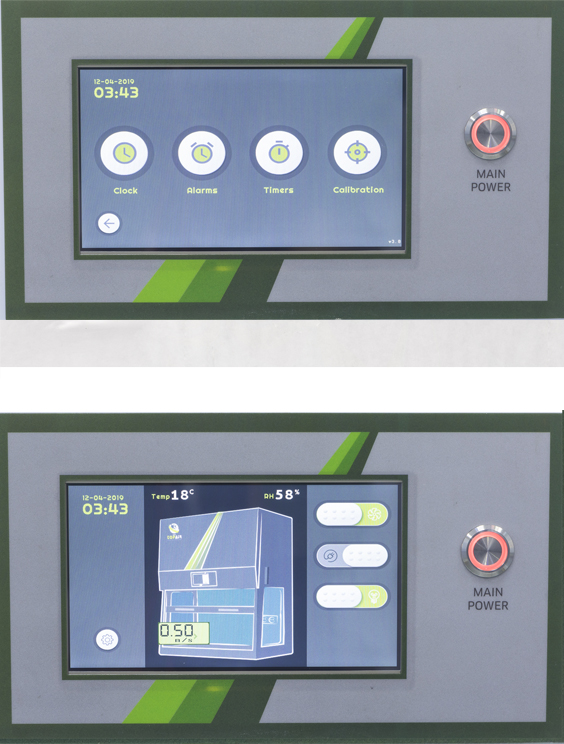 Product
Airflow Alarm
The Airflow Alarm is an advanced system for ductless fume hoods and fume hoods, which monitors and displays the airflow performance, and provides visual and audio alerts upon deviations.
The Airflow alarm features a 5" touch screen, an air velocity display, alarm for low air velocity level, 10 air velocity options, controls for on/off, lighting and electrical outlets.
The system features an elegant glass panel, enhanced with a mute button that can silence the alarm at the customer's convenience.  It ensures that ductless fume hoods operate in a safe and fully functional mode, for the operator and staff.
Show all
Models
| Category | Specification |
| --- | --- |
| Screen | 5″ color touch screen |
| Display | Air velocity display |
| Air velocity options | 10 |
| Controlled functions | Controls for on/off, lighting and electrical outlets. |