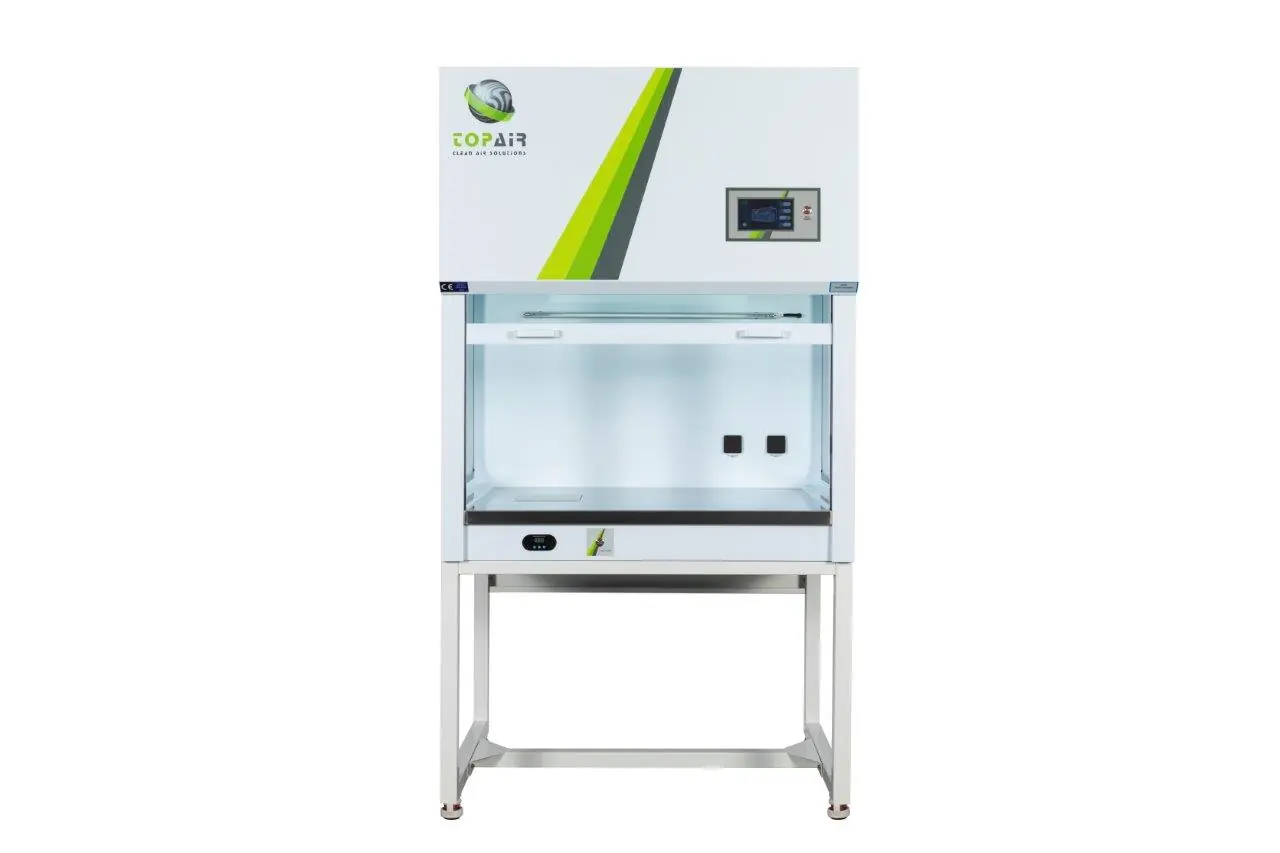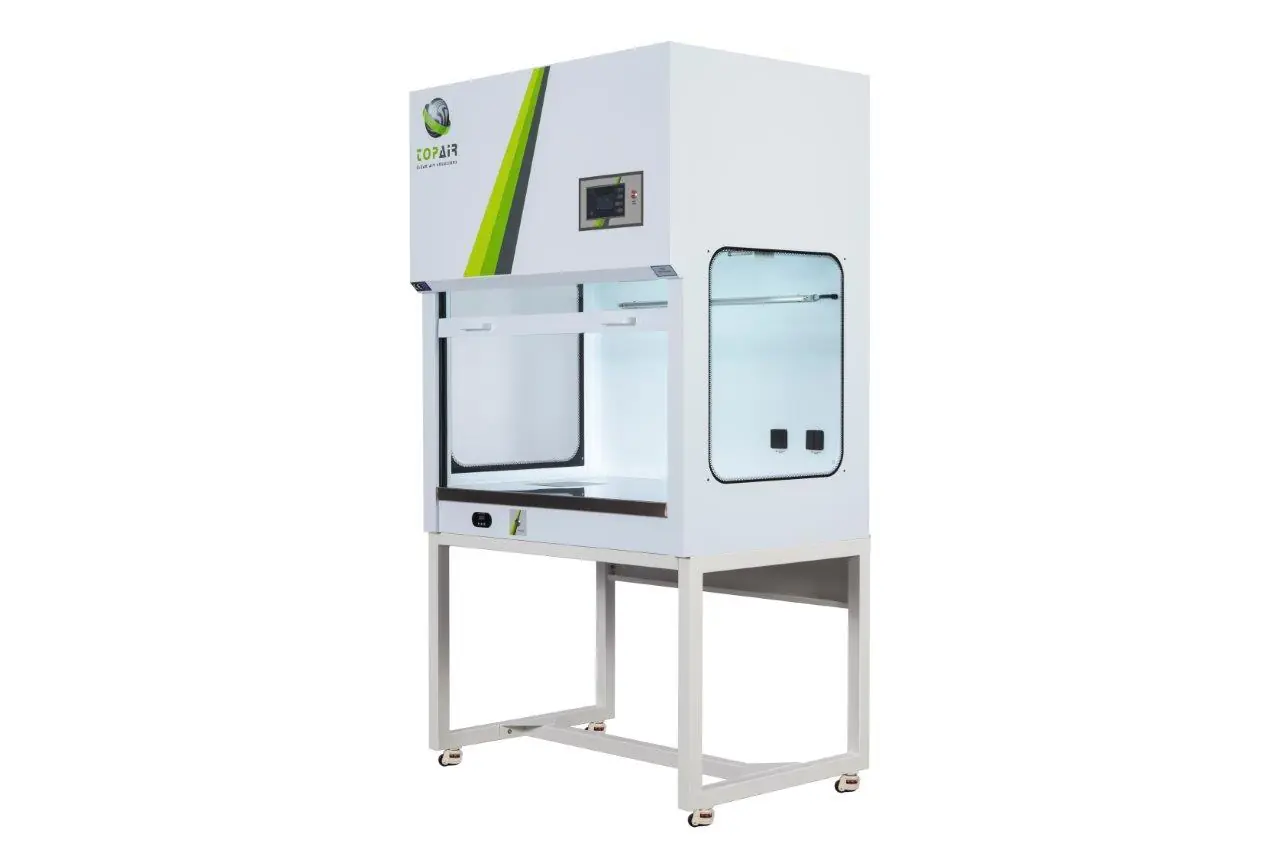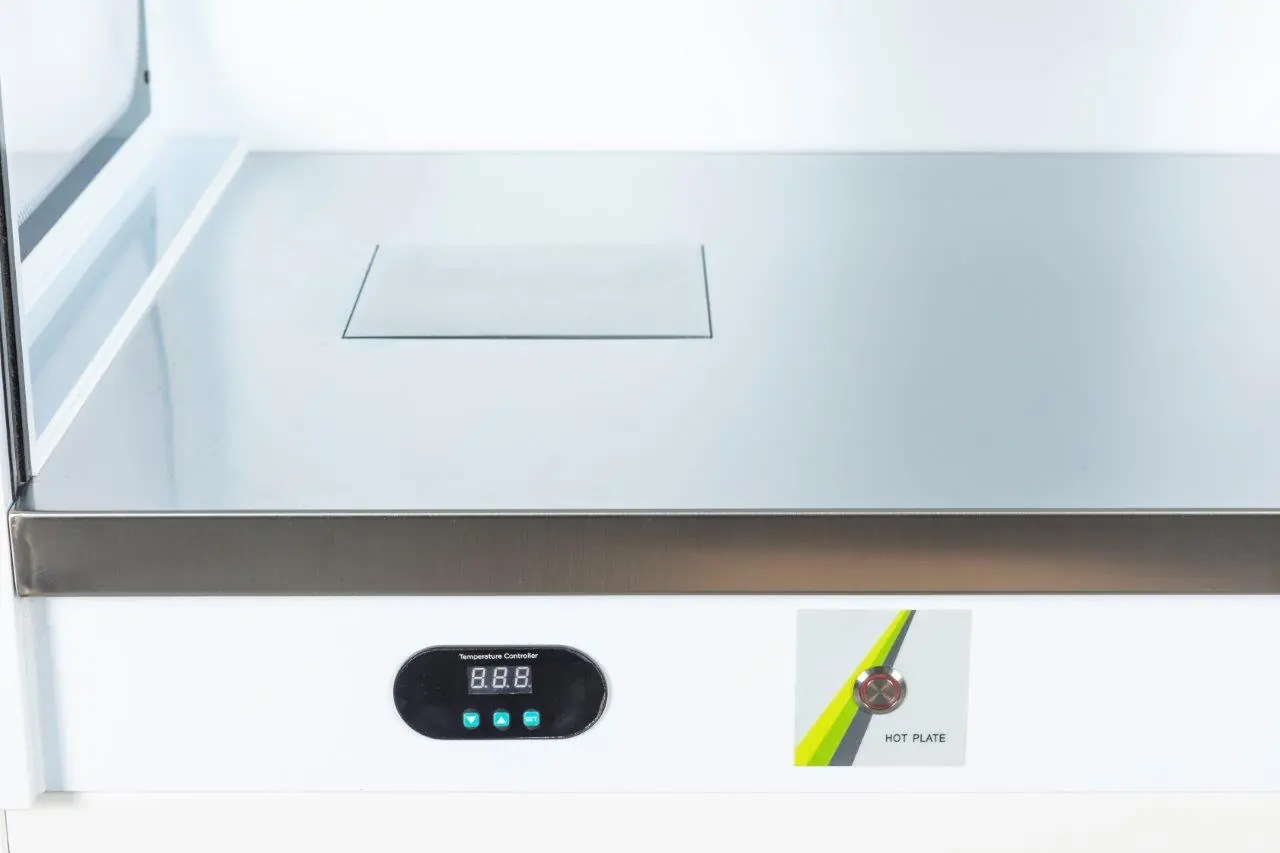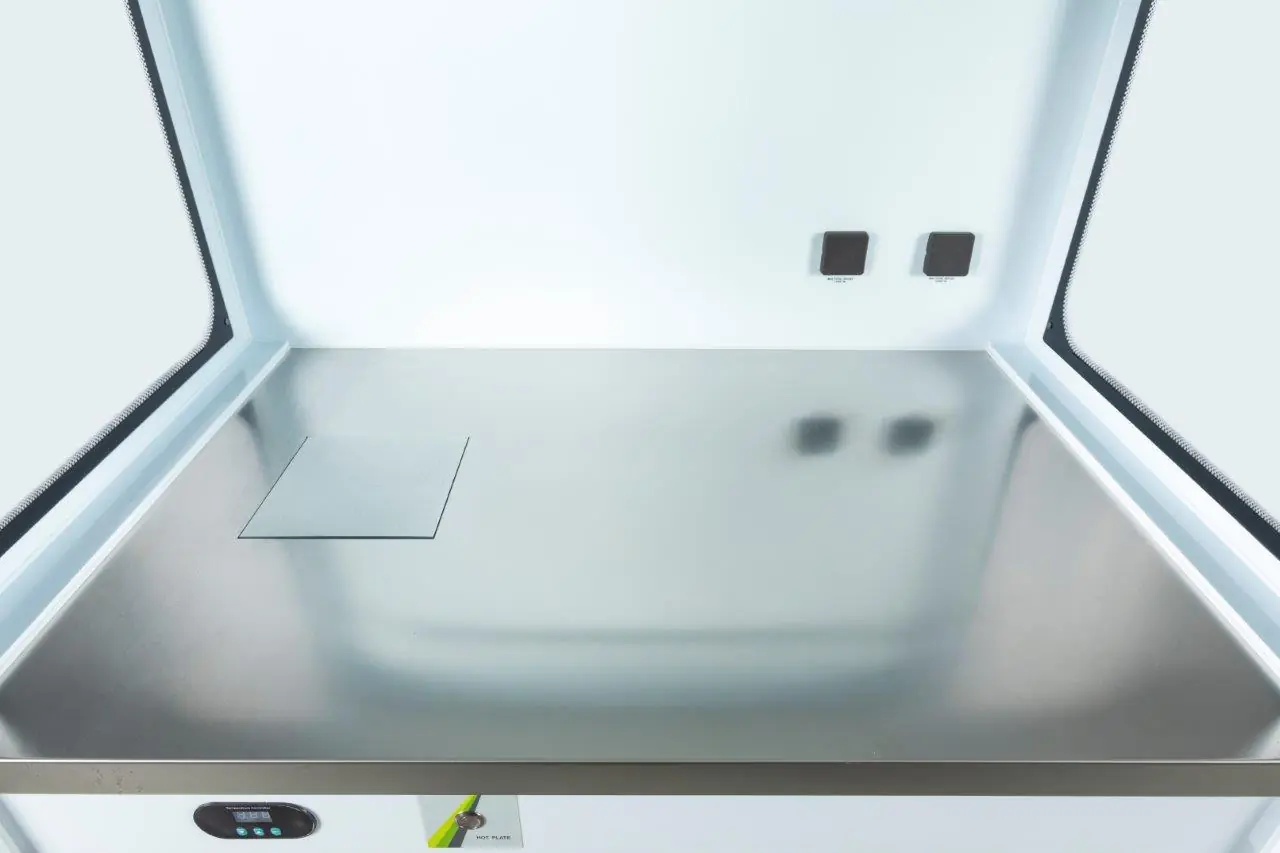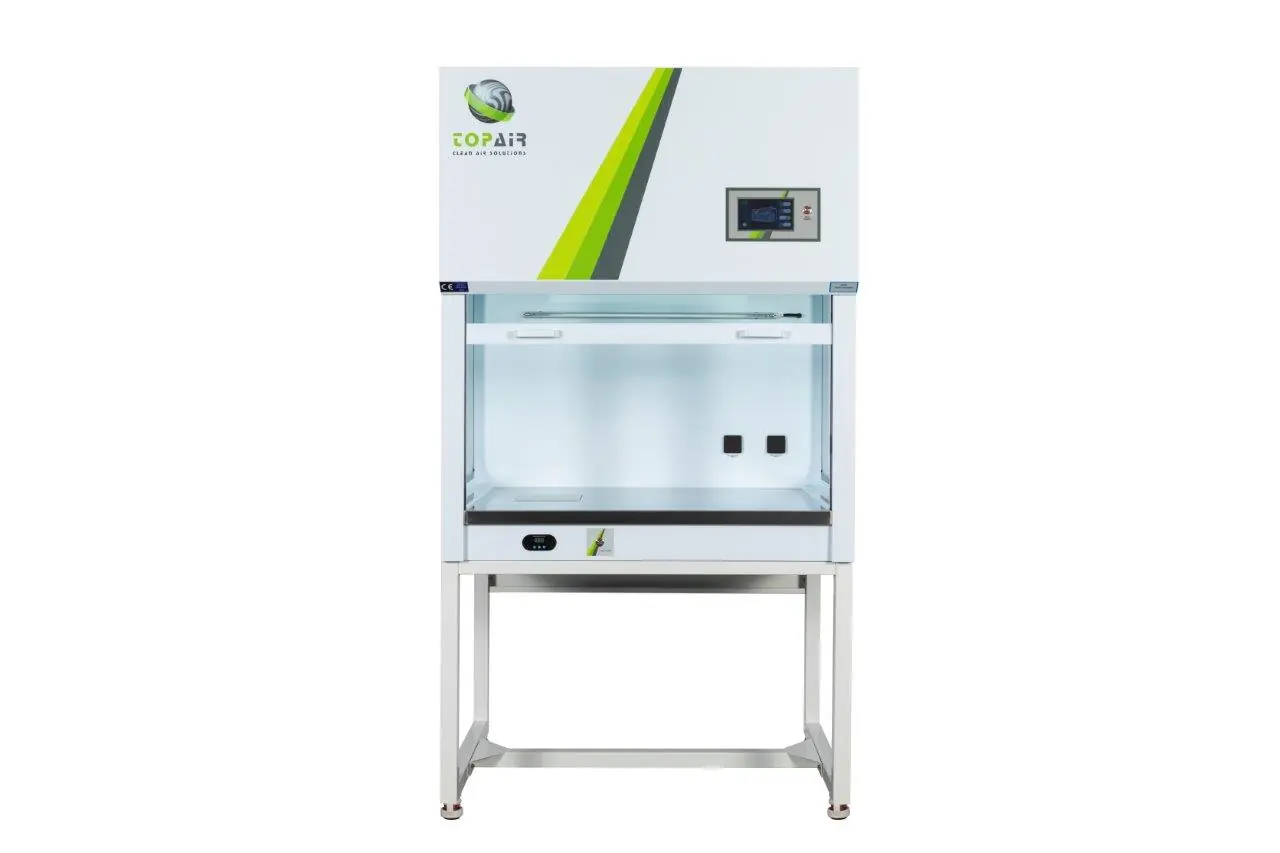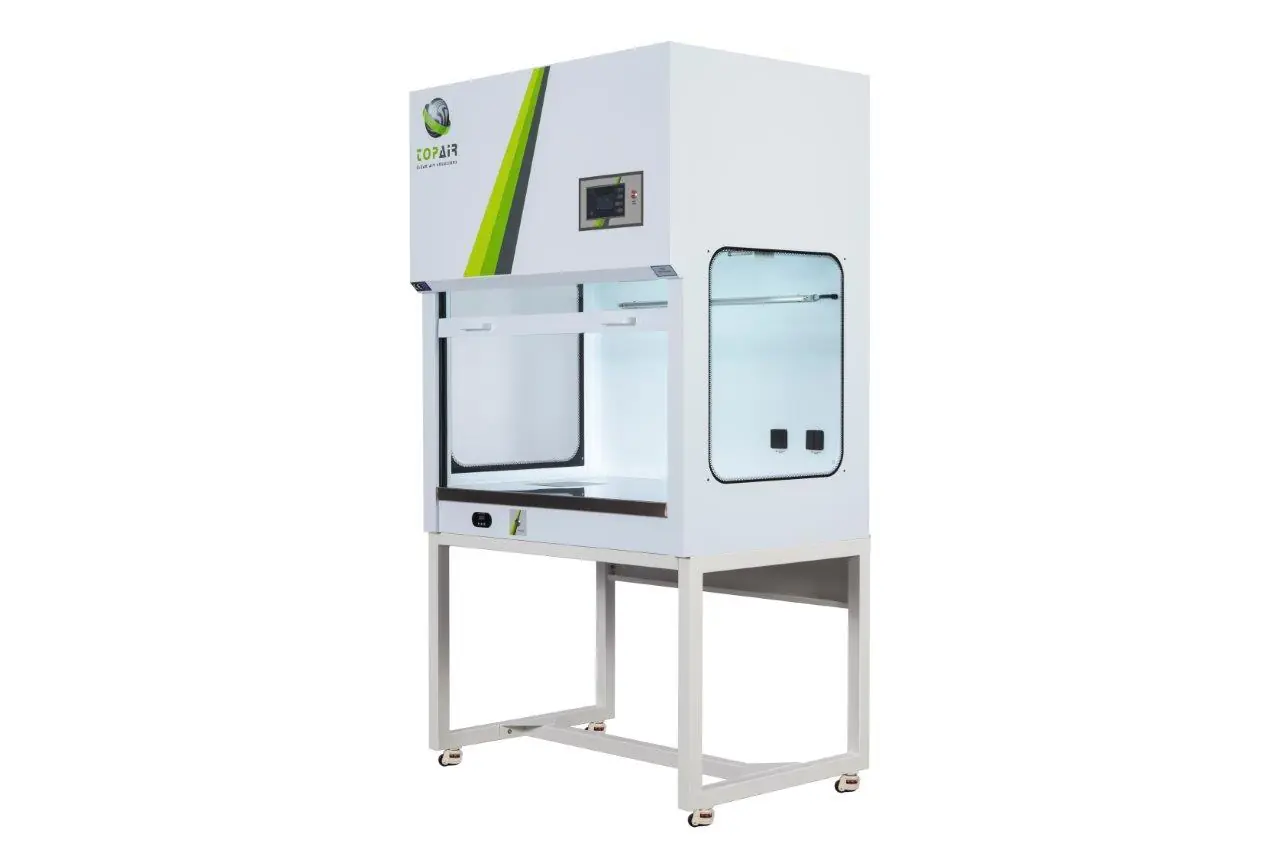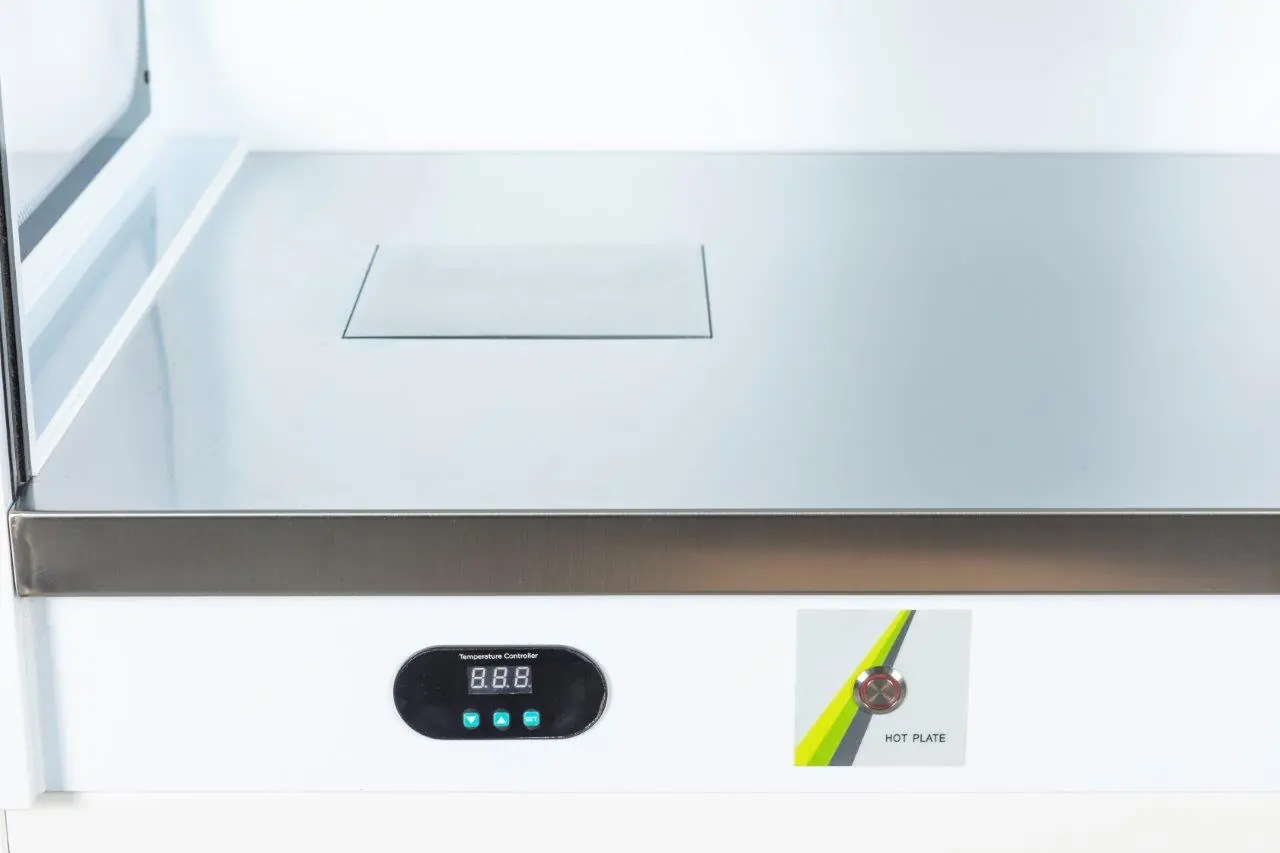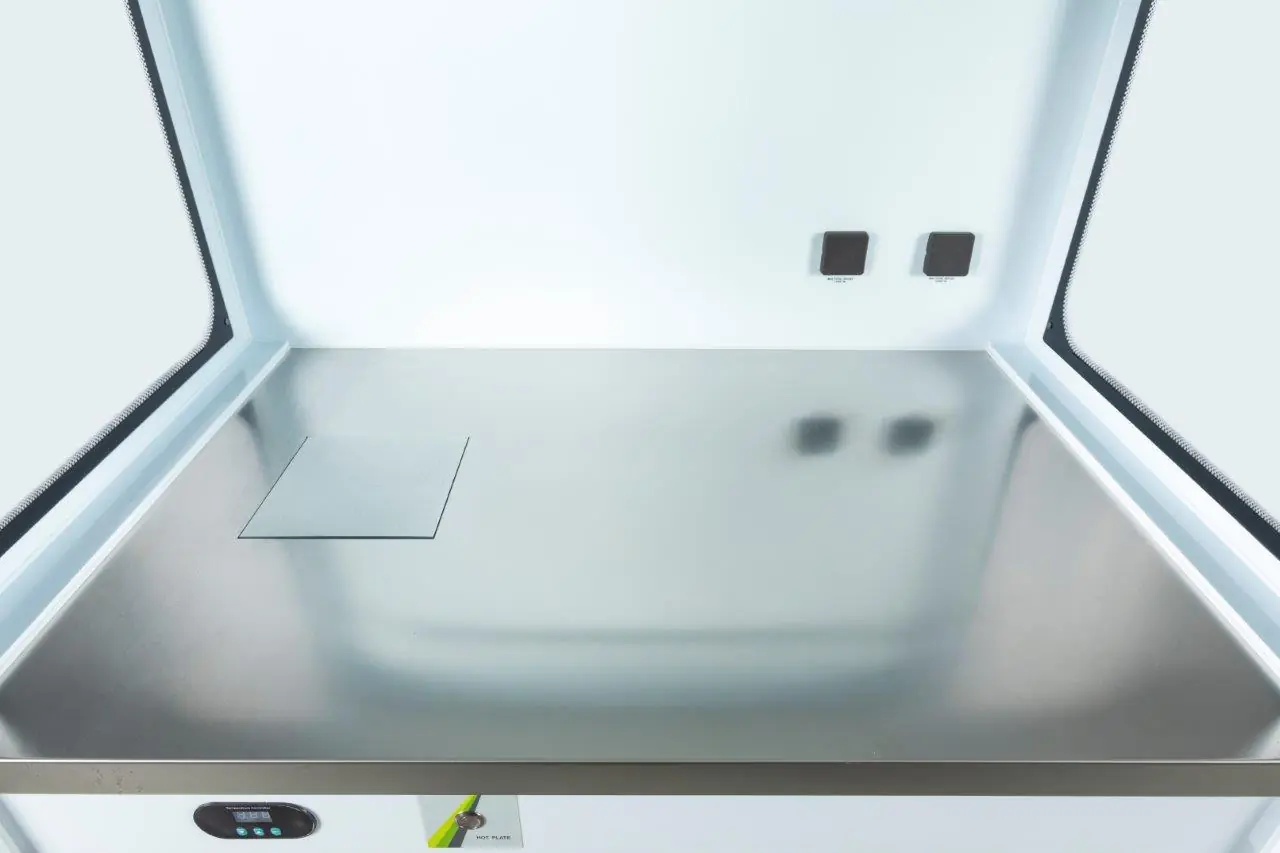 Product
IVF Laminar Clean Bench
TopAir's Polypropylene IVF Laminar Clean Bench is designed for IVF procedures, with a heating plate for an accurate 37° temperature, and a temperature display.
The clean benches suck air from the room or hall space, transfer the air through a HEPA filter using a fan, and then clean the bench area with filtered air.
In vertical benches, the filtered air is channeled downwards through a filter installed at the top of the bench.
All components are produced by leading global companies such as AAF USA.
The clean bench complies with Test Standard USA Federal Standard 209E / ISO 14644-1 / CE and is customized to the specifications of each client.
Clean benches are designed to supply a clean controlled work environment meeting Class 100/ISO5 cleanliness standard, resembling a clean room, with the additional advantages of portability and small dimensions.
Clean benches provide a high quality alternative to a clean room at a much lower cost and without massive construction.
Show all
Models
Spec/Model
HC-V090-IVF
HC-V120-IVF
HC-V150-IVF
HC-V180-IVF
Outer Dimensions W x D x H
900 x 760 x 1250 mm
35.4 x 30 x 49.2″
1200 x 760 x 1250 mm
47.2 x 30 x 49.2″
1500 x 760 x 1250 mm
59 x 30 x 49.2″
1800 x 760 x 1250 mm
70.8 x 30 x 49.2″
Workspace (W x D x H)
770 x 660 x 750 mm
30.3 x 26 x 29.5″
1070 x 660 x 750 mm
42.1 x 26 x 29.5″
1370 x 660 x 750 mm
53.9 x 26 x 29.5″
1670 x 660 x 750 mm
65.7 x 26 x 29.5″
Test Standard
USA Federal Standard 209E / ISO-14644-1, CE
USA Federal Standard 209E / ISO-14644-1, CE
USA Federal Standard 209E / ISO-14644-1, CE
USA Federal Standard 209E / ISO-14644-1, CE
Air Velocity m/s
0.3 m/s, 60 FPM
0.3 m/s, 60 FPM
0.3 m/s, 60 FPM
0.3 m/s, 60 FPM
Cleanliness in Workstation
Class-100 (FS 209E) ISO 4, ISO-14644-1
Class-100 (FS 209E) ISO 4, ISO-14644-1
Class-100 (FS 209E) ISO 4, ISO-14644-1
Class-100 (FS 209E) ISO 4, ISO-14644-1
Cabinet Material
High grade cold rolled steel and surface is static powder coated
High grade cold rolled steel and surface is static powder coated
High grade cold rolled steel and surface is static powder coated
High grade cold rolled steel and surface is static powder coated
Work Table Material
Stainless steel SUS 304
Stainless steel SUS 304
Stainless steel SUS 304
Stainless steel SUS 304
Noise (Tested 20 cm from the work table, 1.2m above ground
<58dB
<58dB
<60dB
<62dB
Power Supply
110 / 220V, 50/60 Hz, Single phase
110 / 220V, 50/60 Hz, Single phase
110 / 220V 50/60 Hz, Single phase
110 / 220V 50/60 Hz, Single phase
Illumination
 800 LUX LED lighting
 800 LUX LED lighting
 800 LUX LED lighting
800 LUX LED lighting
Filter
HEPA Filter Efficiency of 99,9995% at 0.3 Microns H14 (Optional ULPA filter)
HEPA Filter Efficiency of 99,9995% at 0.3 Microns H14 (Optional ULPA filter)
HEPA Filter Efficiency of 99,9995% at 0.3 Microns H14 (Optional ULPA filter)
HEPA Filter Efficiency of 99,9995% at 0.3 Microns H14 (Optional ULPA filter)
ACCESSORIES
| Model | Description |
| --- | --- |
| HC-size-ST | Stand for Clean Bench |
| HC-size-VB | Separate "floating" table |
| HC-090-UV-FS | Combined UV light and front sash |